FIFA 23: everything we know so far
FIFA 23 hasn't actually been formally announced by EA just yet but it feels like it's almost certainly only a matter of time as the series' annual release schedule is, at this point, pretty predictable.
What's less predictable, though, is what the series will look like in the future, particularly where its name is concerned. EA Sports has said that it's "exploring" the possibility of renaming the series. What that new name might be remains a mystery but it would certainly be a serious shake up for the series. A February 2022 report from VGC has suggested that FIFA 23 could be the last game in the series to bear the FIFA name.
Aside from name changes, there are currently rumors that the next game in the series – whatever it ends up being called – will finally introduce support for crossplay. This hasn't been confirmed, though, and at the moment what exactly FIFA 23 will do differently, if anything, isn't known for certain.
While we wait for more official announcements from EA, keep reading to find out everything we know about FIFA 23 so far.
FIFA 23: cut to the chase
What is it? The next entry in FIFA soccer sim series
When can I play it? TBC 2022
What can I play it on? TBC - but likely PS5, Xbox Series X/S, Switch and PC
FIFA 23 release date and platforms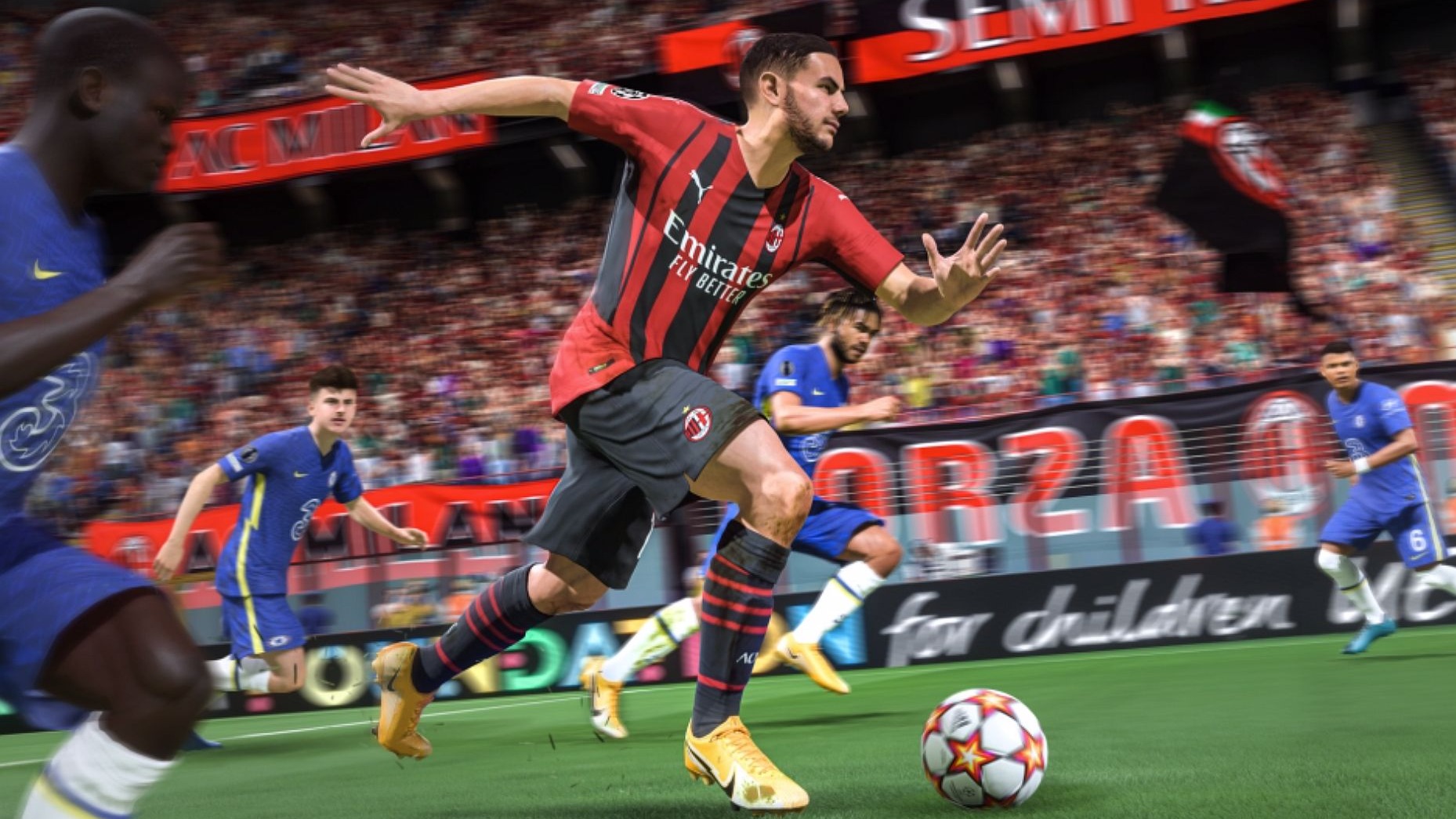 EA Sports hasn't confirmed a release date or platforms for FIFA 23 yet.
We can, however, make an educated guess on when we'll get our hands on the next FIFA. The past few FIFA games have been released between September and October, with FIFA 21 releasing on October 5, 2020 and FIFA 22 releasing on September 26, 2021. If EA follows the same pattern then we imagine FIFA 23 will release within this time period.
It's likely we'll see FIFA 23 release on Xbox Series X, Xbox Series S, PS5, PC and Nintendo Switch. If the new FIFA launches on the same platforms as its predecessor, then we'll also see it release on Xbox One, Google Stadia, and PS4.
Will it be called FIFA 23?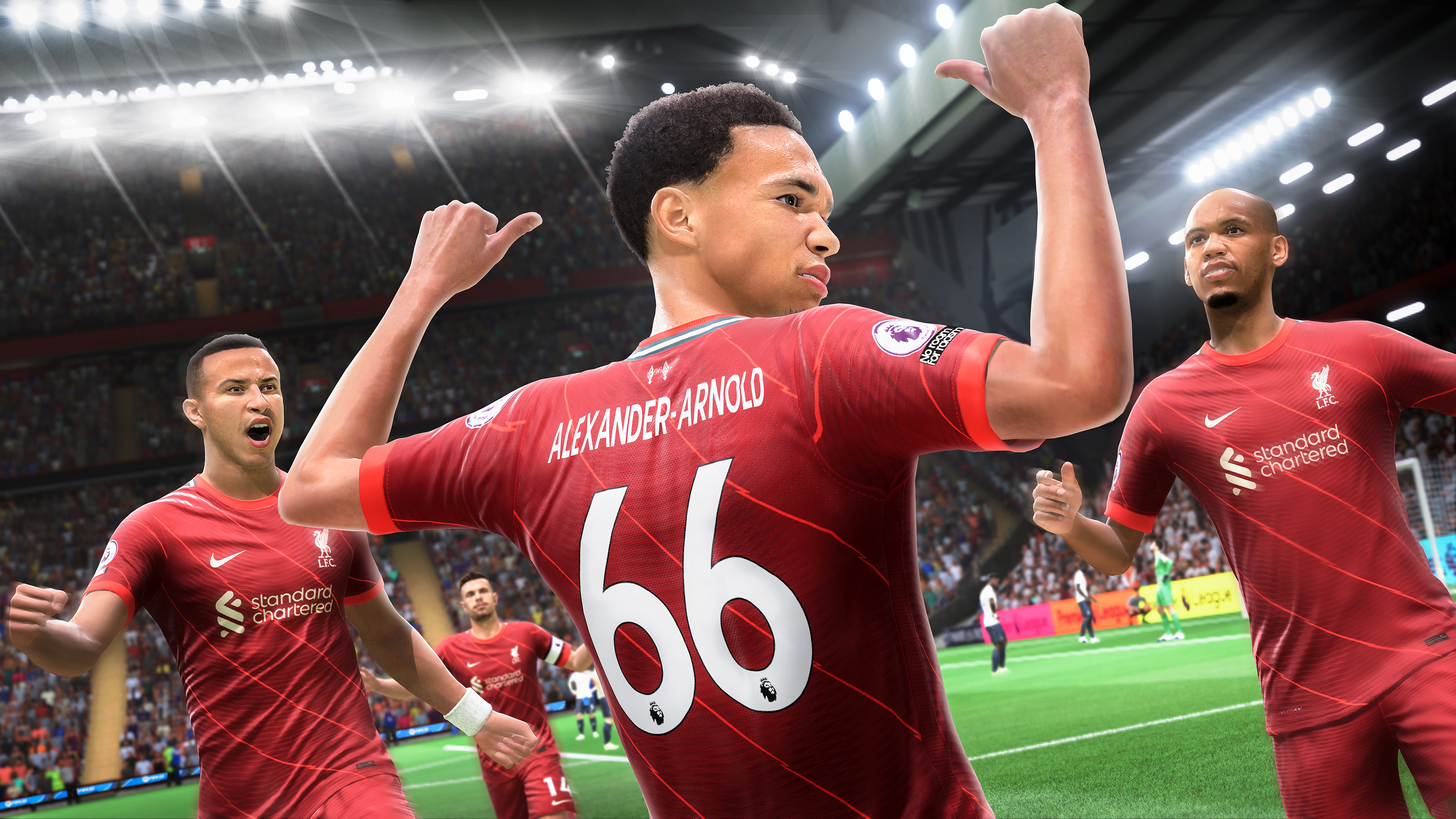 It's unclear whether or not FIFA 23 will have the 'FIFA' moniker at all.
Back in October 2021, EA Sports announced that it is "exploring" the possibility of renaming its FIFA game series. In a blog post celebrating the release of FIFA 22, the developer also touched on its plans for the future of the series.
"As we look ahead, we're also exploring the idea of renaming our global EA Sports football games," the blog post reads "This means we're reviewing our naming rights agreement with FIFA, which is separate from all our other official partnerships and licenses across the football world."

At the same time, EA made clear that it's fully aware of how important branded competitions and national leagues, as well as globally-popular clubs, stadiums, and players are to the "authenticity" of the FIFA game series.

"Through years of building our global franchise, we also know that authenticity is essential to the experience," the blog post adds. "That's why we focus so much energy on the collective strength of over 300 individual licensed partners that give us access to 17,000+ athletes across 700+ teams, in 100 stadiums and over 30 leagues around the world.
"We continually invest in the partnerships and licenses that are most meaningful to players, and because of that, our game is the only place you can authentically play in the iconic UEFA Champions League, UEFA Europa League, CONMEBOL Libertadores, Premier League, Bundesliga, and LaLiga Santander, among many others."
The blog post specifies that the naming rights for the FIFA series are separate from its other official partnerships and licenses, meaning that, apart from a name change and the absence of heavy FIFA branding, we shouldn't see a big change to content within the game itself.
A February 2022 report from VGC suggested that FIFA 23 might be named as such but that it could well be the last game in the series to bear the FIFA name.
EA itself hasn't given an explicit reason for this change, but we imagine EA likely pays a lot to license the FIFA name, and that license may come with some constraints as to what EA can and can't do, so dropping the name altogether would likely save EA money and give it more freedom.
VGC's report on statements apparently made by EA CEO, Andrew Wilson, in an internal meeting suggest as much, with Wilson reportedly saying that moving in a different direction "might even be better for our gamers than continuing with those four letters on the box."
What exactly the name will change to remains a mystery, though shortly after EA announced its exploration of a new title, VGC spotted that EA has filed multiple trademark applications for 'EA Sports FC', which could reasonably be a name that replaces FIFA.
FIFA 23 news and rumors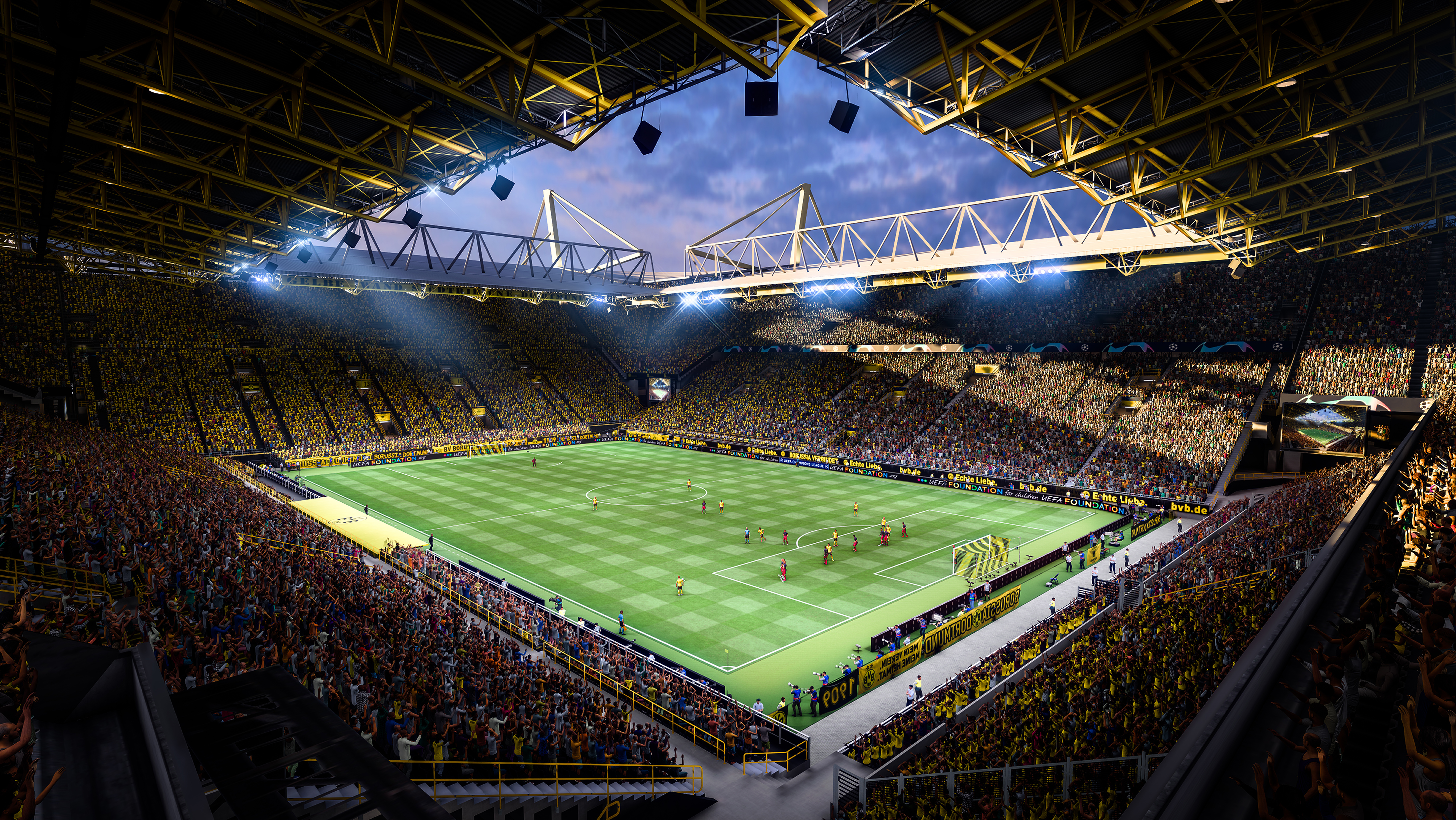 More reports of crossplay
There are further reports that FIFA 23 could allow players to play each other across the PC, PlayStation and Xbox platforms.
The report of crossplay support comes from industry insider and leaker, Tom Henderson (via XFire). According to Henderson, while "There has been no indication from sources familiar with the project that FIFA 23 will be free-to-play", despite previous rumors of this, he claims that the game "will feature cross-play for the first time in the series' history, bringing FIFA players across the PlayStation, Xbox and PC platforms together for all of the title's game modes."
Henderson goes on to report that FIFA 23 will include "both the men's and women's World Cups, with EA expanding its licensing partnership across all the major leagues to drive and build a single FIFA experience that brings males and females together."
Henderson also claims that improvements have been made to the Hypermotion Technology introduced in FIFA 22 and that it "now allows the development team to capture animations from real footballers in real matches using stadium cameras, eliminating the need for Xsens suits."
Thanks to this advancement, the report says, the development team has been able to capture "over 100 times more data in a single league season than they have ever captured in the franchise's entire 29-year history".
FIFA licence reportedly an "impediment" to EA
According to a report from VGC, EA's CEO, Andrew Wilson, has expanded on the reasons the company could part with FIFA in an internal meeting, with the comments sent to the outlet anonymously.
As detailed above, it's already been suggested by EA that the company could part from FIFA for its line of football games and VGC has suggested that FIFA 23 could be the last game bearing the name.
In its report, VGC says it "understands EA is currently planning to release this year's game as FIFA 23 and include two FIFA World Cup tournaments – the men's and women's events – for the first time."
The report goes on to say that Andrew Wilson told EA employees that parting from FIFA could be beneficial. "I would argue – and this may be a little biased – that the FIFA brand has more meaning as a video game than it does a governing body of soccer," Wilson reportedly said. "We don't take that for granted and we try not to be arrogant. We've worked really hard to try and make FIFA understand what we need for the future."
"Basically, what we get from FIFA in a non-World Cup year is the four letters on the front of the box, in a world where most people don't even see the box anymore because they buy the game digitally."
According to the report, Wilson went on to say that EA's relationship with FIFA has been an "impediment" when it comes to growing the games and adding new features. He describes being unable to introduce new brands like Nike "because FIFA has a relationship with Adidas" and not being able to add player-requested new modes of play and "different things beyond 11v11", explaining "it's been a fight to get FIFA to acknowledge the types of things that we want to create, because they say our licence only covers certain categories."
Although FIFA 23 will carry the brand name, the report says, Wilson isn't certain whether or not the companies will be able to come to an agreement that extends the relationship. "We're going to work through this," Wilson is quoted as saying, "we're going to be thoughtful and we want to be good partners with FIFA, but I wouldn't be surprised if we ultimately move in a different direction. At the end of the day, I think that might even be better for our gamers than continuing with those four letters on the box."
Will the new name be 'EA Sports FC'?
As spotted by VGC, EA has filed multiple trademark applications for 'EA Sports FC', suggesting this could be the name that replaces 'FIFA'. The applications were filed on October 1 and October 4 2021, shortly after EA Sports announced it was exploring a name change.
Will it be free-to-play and support crossplay?
Known FIFA leaker Donk on Twitter posted a tweet back in 2021 possibly suggesting that FIFA 23 will be free-to-play and will support cross-platform play. The post simply says "free to play", followed by a handshake emoji, followed by "crossplay" with the hashtag #FIFA23.
It's possible this is just speculation (or wishful thinking) from the leaker, and EA Sports hasn't confirmed this is the case, but both would certainly offer the shake up we're expecting from the next entry in the FIFA series.