5 reasons GeForce NOW cloud gaming will change the way you game
NVIDIA has been a central player in gaming for a generation with high-performance hardware for the PC gaming crowd and beyond. But with GeForce NOW, NVIDIA is reinventing the way you play. Here's a look at how the cloud gaming service is poised to change your gaming life in big ways.
Proper, powerful PC gaming
When you play on GeForce NOW, you're getting a proper PC gaming experience. The hardware NVIDIA has running in the cloud is running the PC versions of games, letting you enjoy the multiplayer you're used to — no need to find a new squad.
GeForce NOW also keeps up with the PC performance gamers crave. You can take advantage of the RTX 3080 membership, to tap into 1440p resolutions at up to 120fps or go for 4K HDR visuals on the NVIDIA SHIELD TV.
This technology lets low-power laptops with integrated graphics and MacBooks — machines you wouldn't have dreamed of getting a high-end PC gaming experience on — play like a true gaming rig.
Play Anywhere
Unlike gaming PCs and consoles, NVIDIA GeForce NOW will let you play your games wherever you go. The service runs on a whole host of platforms.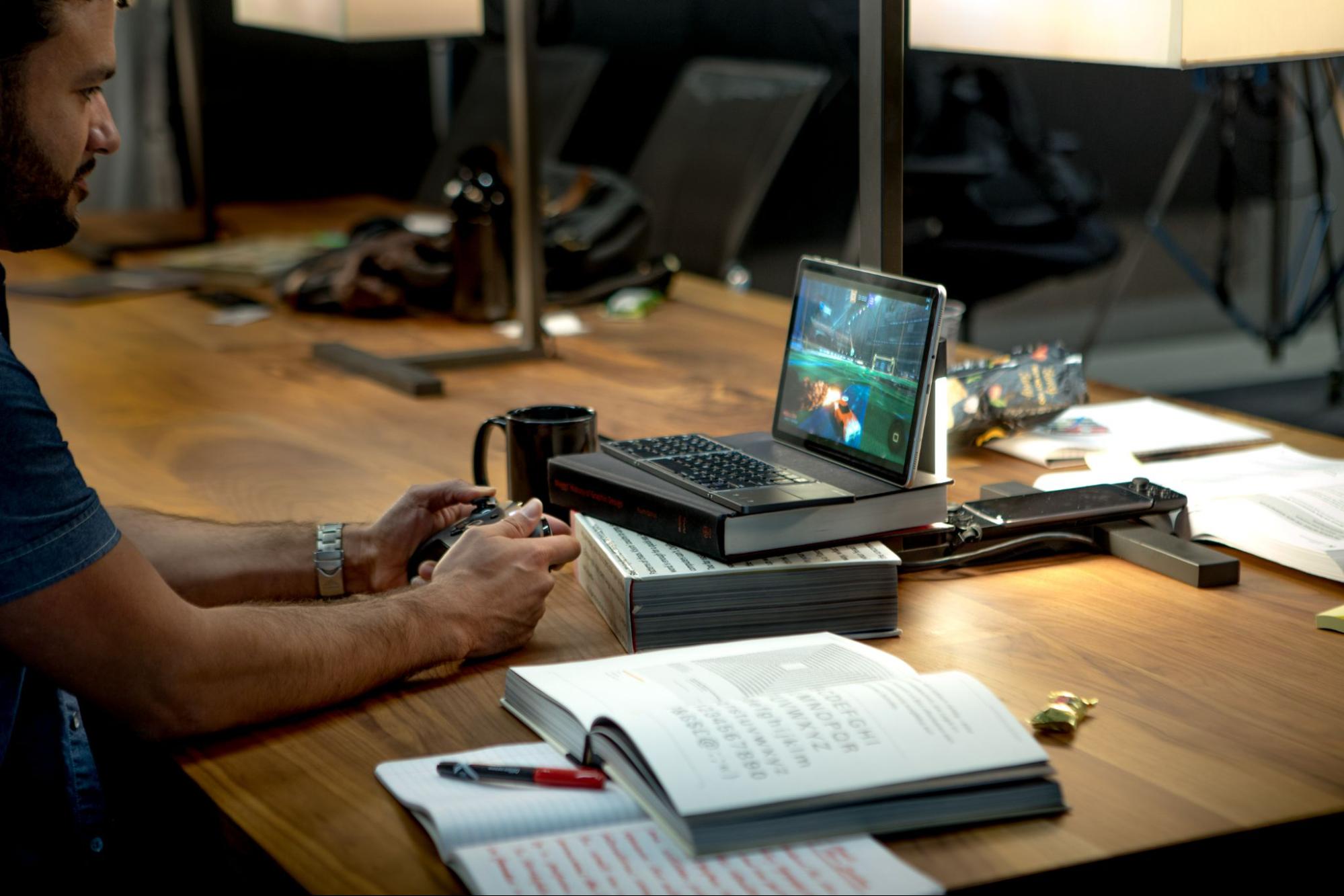 Beyond the aforementioned PC, Mac, and NVIDIA SHIELD, GeForce NOW also runs on Android phones and tablets, iPhones, and iPads, even letting you enjoy 120fps gameplay on Android devices with 120Hz displays. With that level of portability, you'll be able to play PC games in places other gamers haven't even thought of yet.
Constantly improving
While you generally need to pay to upgrade your system now and then to get an improved gaming experience, NVIDIA GeForce NOW just continues to evolve over time, upgrading the experience for users without charging them for that upgrade.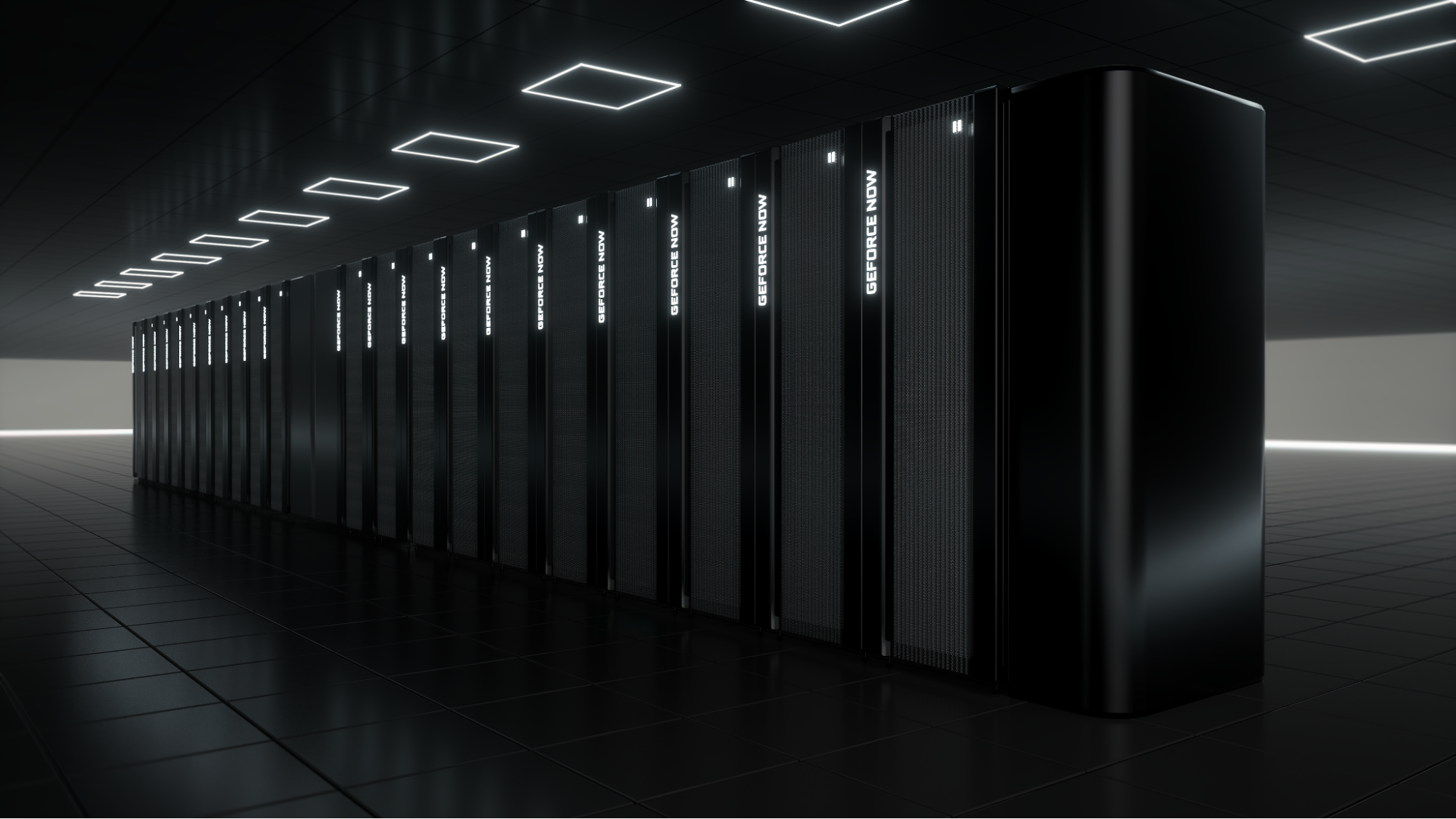 GeForce NOW already has a plain-to-see value proposition for gamers, but the fact that it can just keep improving over time while a gaming PC just gets slower and older only makes it that much more enticing.
NVIDIA's cloud, your library
OK, so maybe there's a catch, like you have to buy all your games over again in order to play them on GeForce NOW? Nope. GeForce NOW lets you tap into your existing game libraries to access over thirteen hundred games available through the service.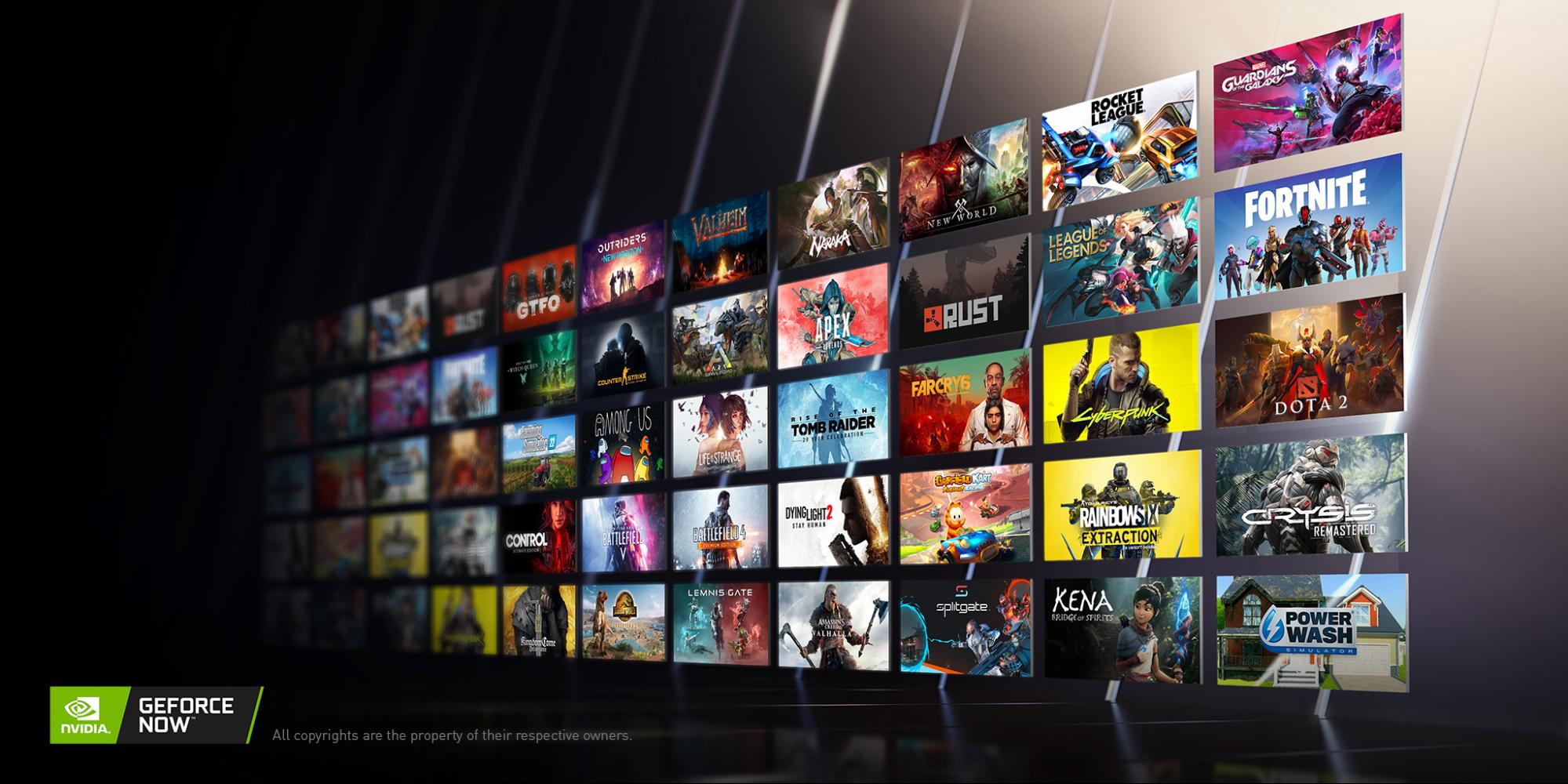 Not only can you play many games from Steam, Epic Games Store, Ubisoft Connect and more, but you'll find new games added regularly.
Experience it for free
For all its offering, perhaps the most impressive feature of NVIDIA GeForce NOW is that you can dive right in for free. There are over 100 free-to-play titles — like Fortnite, Genshin Impact, and Apex Legends — available through the service, and the basic tier will let you dabble for free.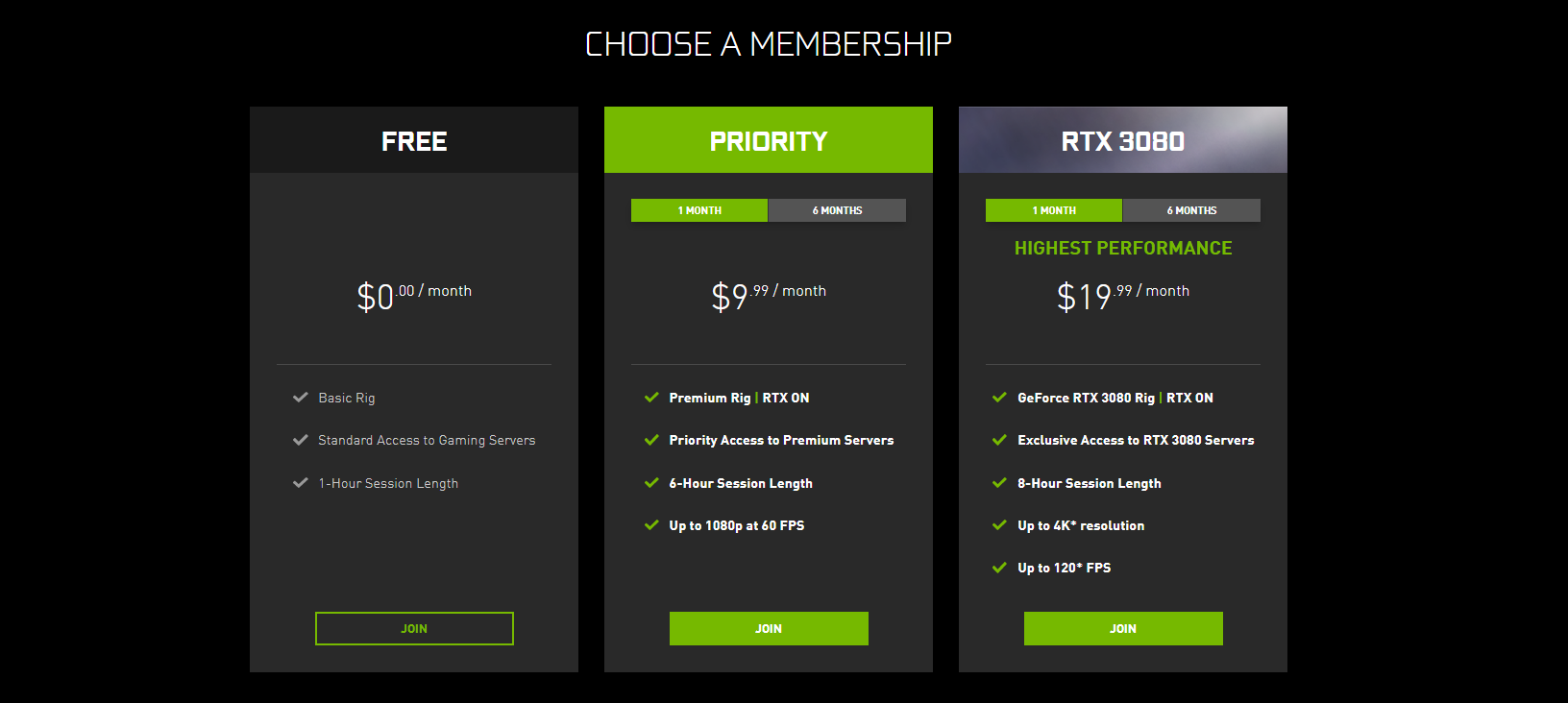 Users who want upgraded graphics, longer play sessions, and faster server access can opt for the Priority or RTX 3080 memberships.
You can jump in and experience all the GeForce NOW has to offer here. To stay tuned to all the updates coming to the service, you can read the GeForce Now Thursdays Blog every week and follow GeForce NOW through social media on Facebook and Twitter.