Face a mob for making too few bowler hats in this PS5 and Xbox Series X game
Of all my worries for 2023, being torn apart by a violent mob, angry that they didn't have ready access to soap, wasn't the top of my list. Then Ubisoft went and announced it's bringing the strategy game Anno 1800 to consoles, letting you take control of a burgeoning empire, build supply chains and feed the growth of your population with luxury goods. Of course, fail to keep up with their demands, and your citizens will get awfully revolution-y.
Released on PC in 2019, Anno 1800 is a wonderful strategy game that focuses on the building side of imperialism, rather than the more violent, colonial aspects. You start the game as the leader of a small island, rich in resources but lacking in infrastructure. You build houses, farms, and markets, attracting new citizens to set up shop and work to grow your town.
All your people have needs, which only become more complex as you advance up the technology tree. At first, you'll be able to provide for them with what you can find on your island – turning your wheat into bread, your clay into bricks. Soon, though, you'll need to produce goods that require resources you can't source locally. You must create trade networks with other islands, bringing in animal fat to make soap or cotton for bowler hats.
Nail the trade network and manufacturing, and your people will advance through the industrial revolution. Mess it up, however, and your people will become surly, gathering on street corners to mutter about their lack of soap and bowler hats. Leave them unappeased, and they'll form into groups, carrying banners and building barricades. Eventually, they'll march on your mansion and tear you limb from limb as recompense for leaving them hatless and smelly.
Unnatural bedfellows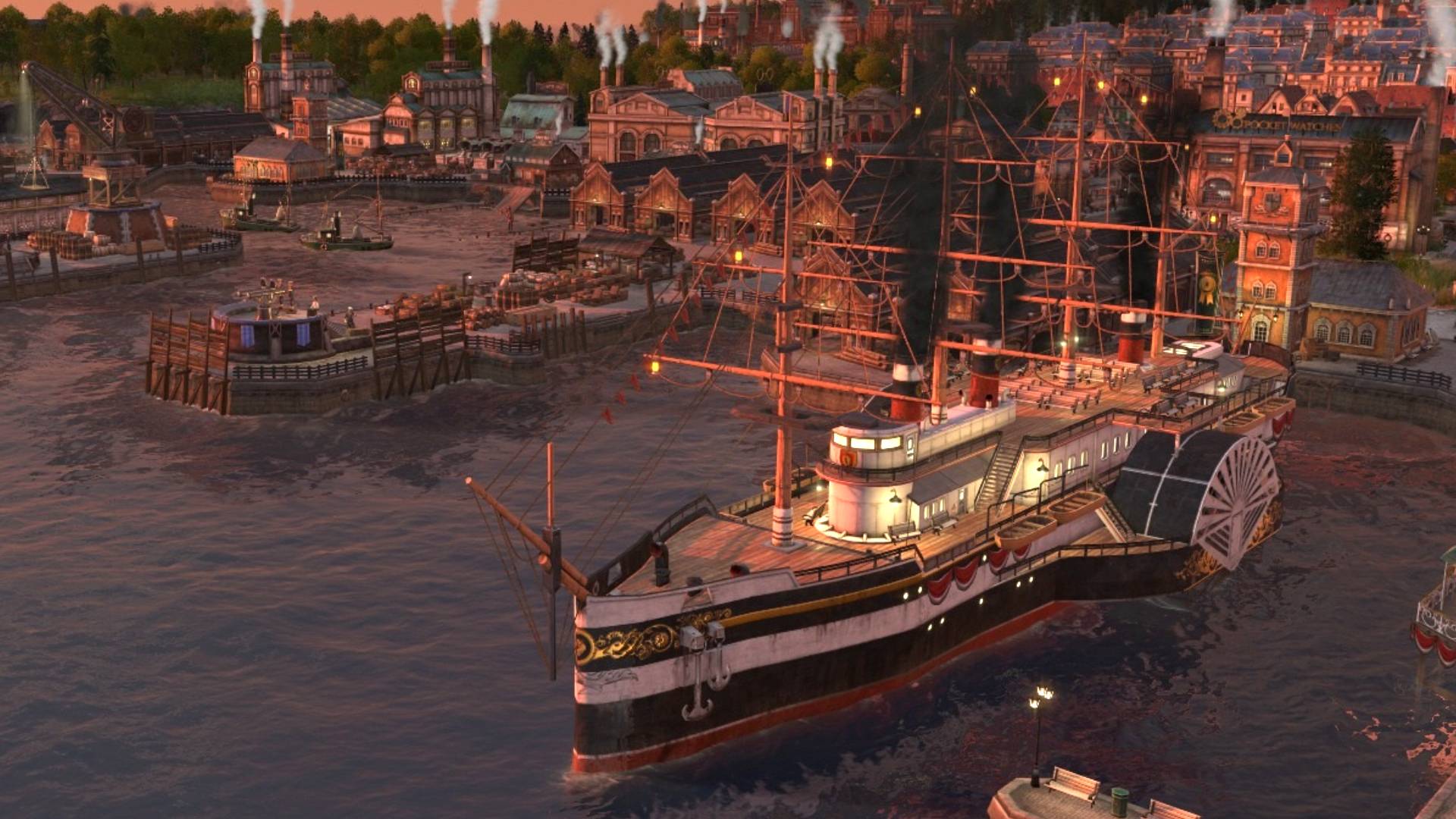 Anno 1800 is coming to PS5 and Xbox Series X on March 16. The original development team handled the port and, as well as including all the free updates and quality of life improvements of the past four years, this version features an all-new interface and control scheme to make playing the game on a TV with a gamepad possible.
Strategy games have traditionally required you to sit at a desk, inches away from your monitor screen, armed with the fine control of a mouse, especially when you've got loads of different resources to manage and menus to navigate. Translating this experience to a console has often challenged developers; since simply letting you control a mouse cursor with a thumbstick doesn't solve the problem. It can be a frustrating experience to sit six feet away from the TV, trying to click on a tiny menu button and avoid pressing the icons on either side of it.
In recent years, strategy game developers have finally cracked how to make complex, PC-focused titles work on console. The cursor has been scrapped in favor of more forgiving navigation methods, menus have been redesigned with larger fonts and icons, and you can navigate not by moving a mouse to a tiny button, but by using the triggers, d-pad, and face buttons to quickly move from screen to screen.
It's great to see the Anno series, at last, make the jump to console, especially after more than 20 years of only being available on PC. It's about time PlayStation and Xbox players discover what it's like to be strung up for not creating an efficient bowler hat production line.