PS5's Project Leonardo could continue Sony's excellent accessibility track record
Sony had a busy CES 2023, headlined by a new accessibility controller in development for PS5, codenamed Project Leonardo.
Sony Interactive Entertainment president Jim Ryan unveiled Project Leonardo on stage at CES 2023 during the company's press conference there. Ryan stated that the PS5 accessibility controller "will allow players with disabilities to play more easily, more comfortably, and for longer periods."
Project Leonardo looks to be highly customizable. Initial renders displayed during Sony's press conference show a circular pad with large buttons surrounding a central plate. Resting at the bottom is a sizable joystick that'll likely be designated for movement and camera control by default.
Another render shows Leonardo segmented into its individual components, demonstrating that similar to 'Pro' controllers like the DualSense Edge or Xbox Elite Controller Series 2 and Microsoft's own Adaptive controller, certain modules can be swapped around based on the user's needs or preferences.
Crucially, Project Leonardo can be used in conjunction with a DualSense wireless controller or a second Leonardo pad, which is fantastic for those who may need some extra support while playing, or simply want more control options for games with lots of multi-buttoned inputs.
Project Leonardo is being developed in tandem with charities Special Effect, Able Gamers and Stack Up, and while a price hasn't been announced, Ryan finishes the segment by stating more news will follow in the coming months.
Leading the charge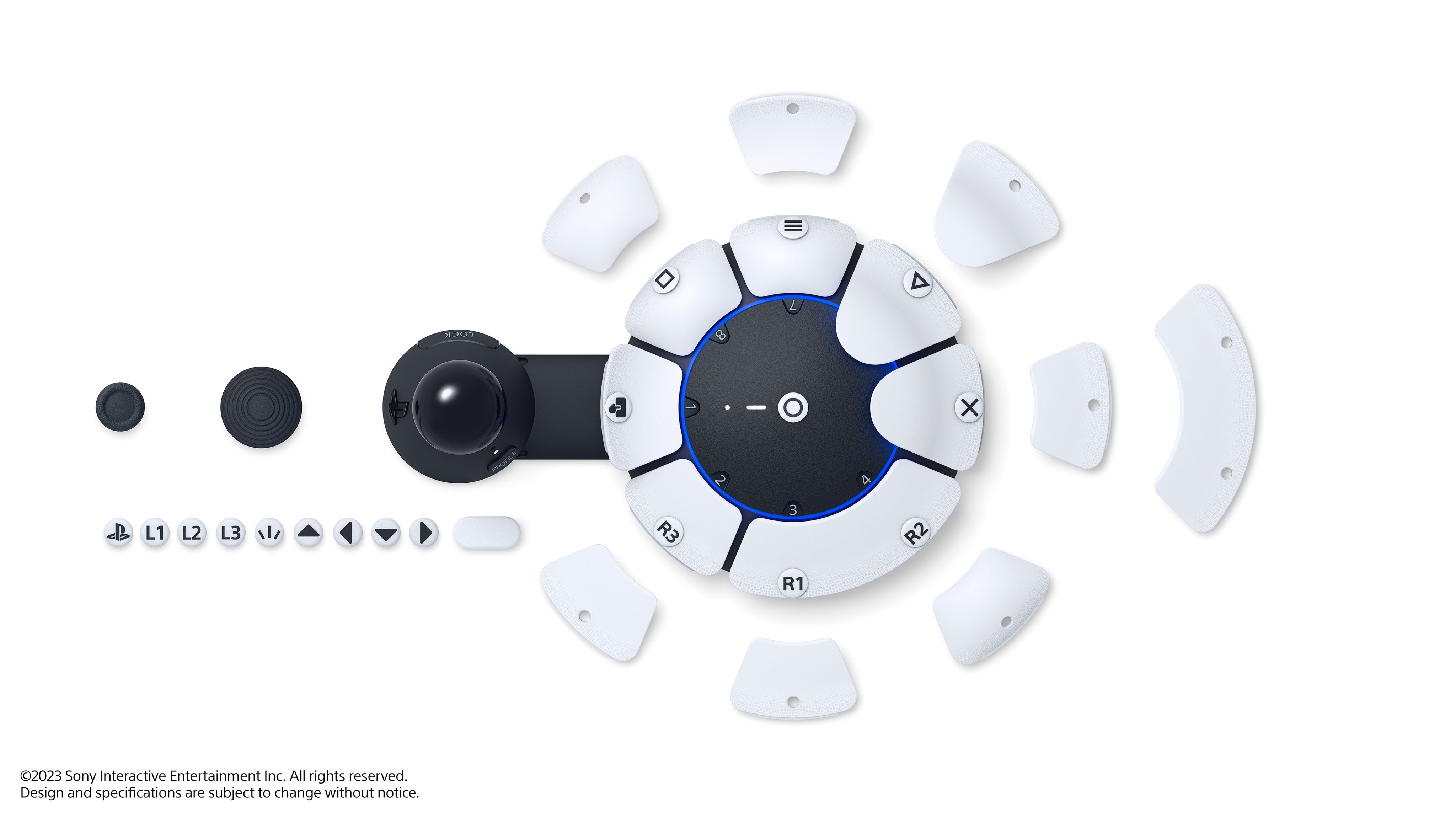 Sony and PlayStation Studios' commitment to accessibility is impressive. Looking at the accessibility options for games like The Last of Us Part 2 and God of War Ragnarok, it's easy to see why those games have won accessibility awards. Both feature swathes of options to aid gamers across a wide spectrum of disabilities.
The company's efforts have clearly had a knock-on effect, too. Assassin's Creed Valhalla and other big Ubisoft titles are starting to have similarly robust accessibility menus. And Street Fighter 6's accessibility suite brings such options to a genre I personally never thought I'd see them in.
Project Leonardo looks to be Sony's next innovation in accessibility, and it's reassuring to see the company invest further in bespoke accessibility hardware. I hope the device isn't overly pricey. Both PSVR 2 and the DualSense Edge have shown Sony is willing to charge a premium for its hardware, but if it can nail the price point for Leonardo, it'd be fantastic news for players who need it most. It's also one area Microsoft's Adaptive controller has let players down.
I'd love for Project Leonardo to get Microsoft looking back at its Xbox Adaptive Controller, which is compatible with Xbox Series X|S, but seems to rarely be a part of the conversation when we're talking about accessibility in gaming.
Microsoft is looking at a busy couple of years, with anticipated games like Starfield, Forza Motorsport and Fable on the horizon. With its release schedule warming up again, it's a great time for the company to bring its own accessibility efforts back into the forefront as Sony continues to innovate.