Remastering three classics from Apogee Software for a new age
Very much under the radar, Emberheart's excellent remasters of classic Apogee side-scrollers are one hell of a treat.
These are respectful recreations of iconic shareware games Crystal Caves, Secret Agent and Monster Bash from the company that preserve the feel of the slightly archaic platformers while enhancing them all considerably with quality-of-life features. upgraded visuals and even brand-new levels for experts to enjoy.
Each title has also shipped with an easy-to-use level editor and full Steam Workshop support, so the old-school fun never has to end.
It's a testament to the enduring playability of these somewhat ignored platform games that their communities are thriving with new levels to play; there's absolutely no shortage of stages on Steam Workshop for any of the games, covering all imaginable levels of challenge.
Shareware, remastered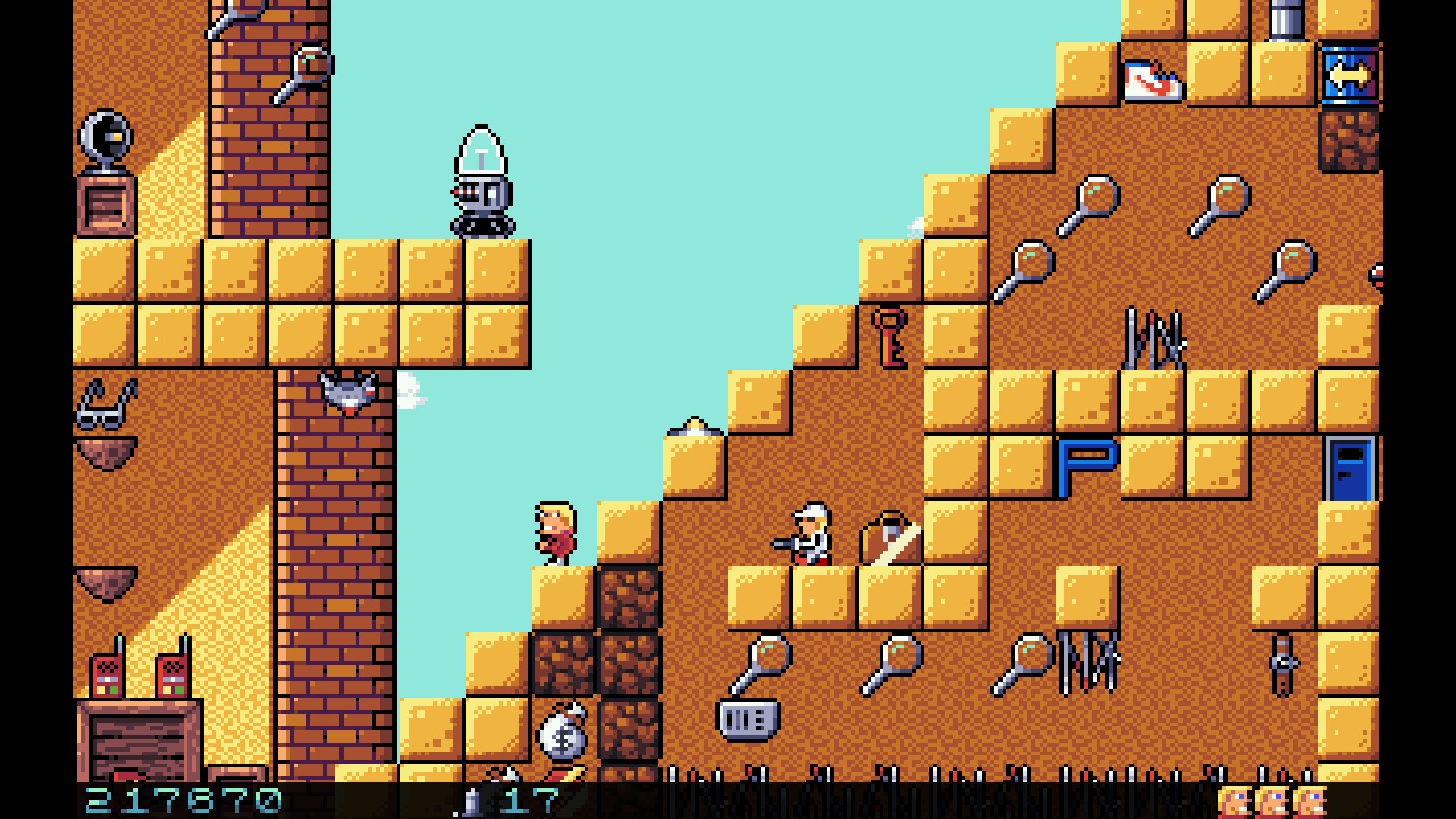 Emberheart developer Primož Vovk recalls the somewhat humble origin of their own interest in Apogee titles. "I grew up with Apogee games, and those which I have remastered were some of the first ones I played," Vovk explains. "Crystal Caves was the fourth PC game I ever played on our first Intel 486 PC, and I must have finished the shareware version too many times. It holds a special place in my heart."
Many modern players can say much the same, with the shareware era bringing to prominence many titles that would otherwise have vanished. 'Play now, pay later' gave rise to such iconic shareware as the first episodes of the avowed classics Doom and Duke Nukem 3D. Vovk, though, retained a fondness for something much more simplistic, producing a mock-up of an updated Crystal Caves on Twitter.
"It didn't get that much response, but it caught the attention of 3D Realms' George Broussard, who worked on the original game," Vovk continues. "Most importantly, Terry Nagy of Apogee noticed it. I started playing with the idea of making a Crystal Caves remake prototype, and soon I had a one-level demo." Vovk then found himself pitching the idea to Terry and sent him a build.
"Before I knew it, I was working on Crystal Caves HD, all thanks to him. Considering the game is 30 years old, it was very well received, and soon after I started working on both Secret Agent HD and Monster Bash HD," Vovk exclaims, "I'm still working with Apogee, all because of a single mockup and Terry Nagy."
What was past can now be the present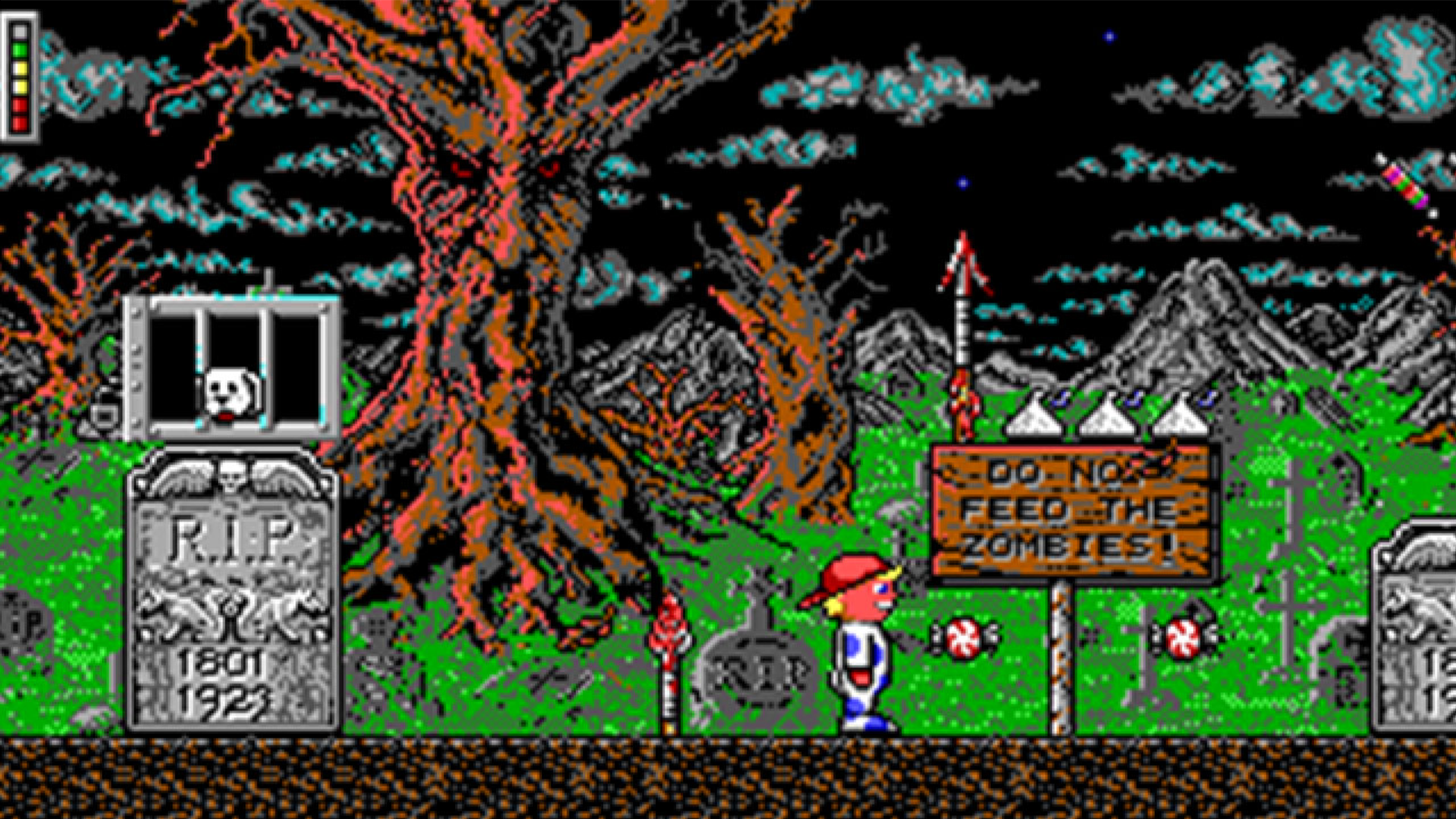 Contemporary gamers could dismiss these titles as aged relics, but Vovk disagrees. "I think none of (the Apogee platformers) had a chance to evolve compared to other games of that time, like Duke Nukem," Vovk explains. "They were pretty difficult in controls and design, and maybe the characters didn't stand out, so they were left with a smaller fanbase and didn't get a sequel. Especially Monster Bash, that game was harsh! There was Monster Bash VGA, a sequel of sorts in development, but it got canceled. They definitely deserve more love."
But we asked Vovk if it was just a matter of nostalgia? "(It is) definitely one of the main reasons, but also the simplicity of the games.", Vovk continues. "Goals and mechanics are usually pretty simple, and while you're trying to reach your goal (the level exit, collecting all crystals, saving all the pets, destroying satellite dish), you're collecting tons of bonus items to increase your score, and that's FUN even if you don't care about your points," Vovk explains. "I find myself returning to these remakes just to play another custom map that was just uploaded, even if I have played hundreds of them already. The nostalgia and simplicity of those games can be really relaxing."
Having produced what Vovk describes as "faithful remasters" rather than outright remakes, Vovk took note of the community forming around the level editor, and how difficult it is to perfect such a feature; "It's one of the best decisions we made because now we can play hundreds of fantastic custom levels made by the community, and everyone keeps making more," Vovk continues. "It's not so hard to create one from a technical point of view; what's tricky is making it user-friendly and covering all bases so the user doesn't have to worry about making errors or figuring out how to do something. It takes time, though, because for every feature you add to the main game (enemy, object, functionality, etc.) you need to add support for it in the level editor as well."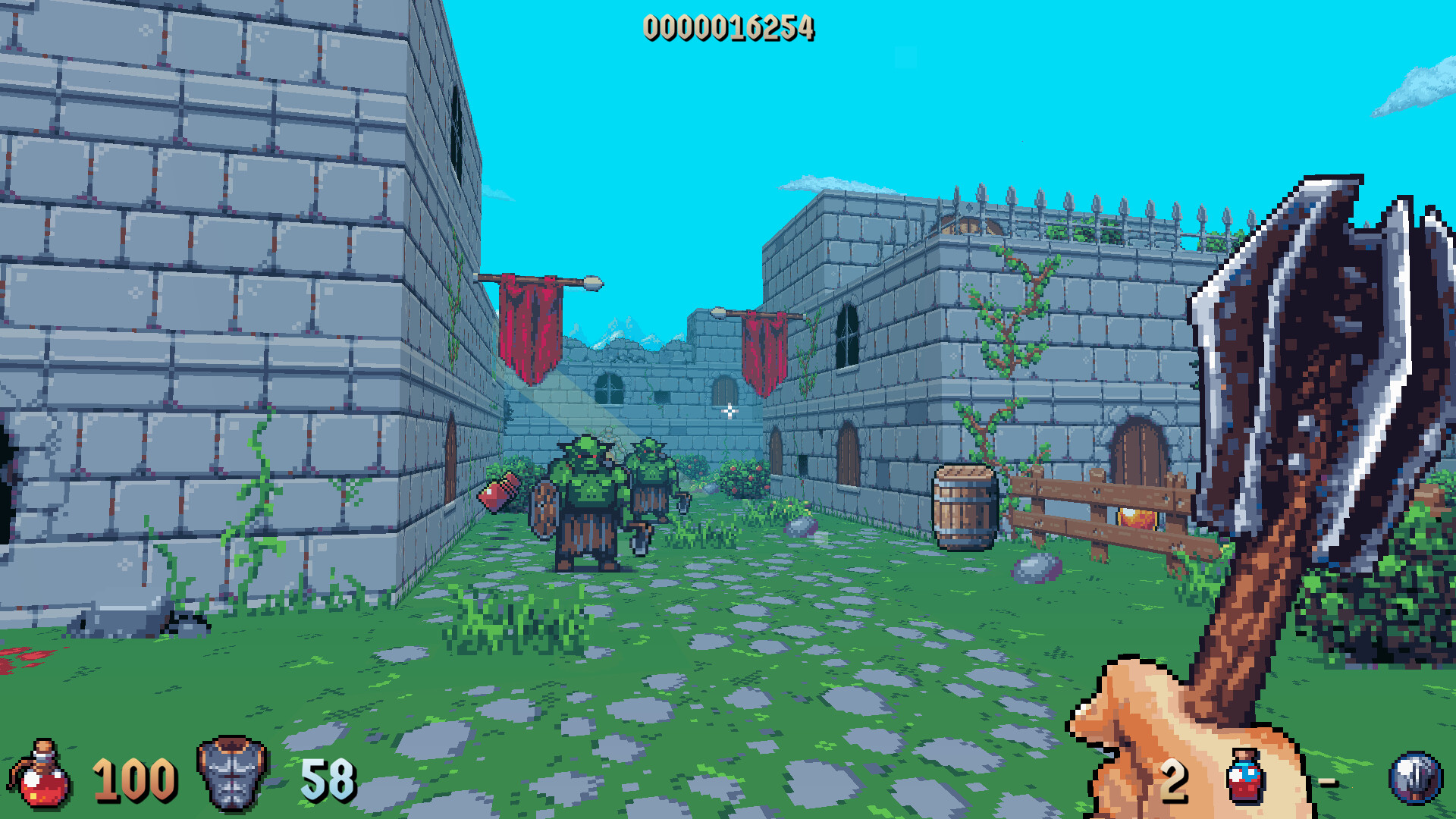 Vovk is Now working on an old-school sword and sorcery FPS named Wizordum. "You play a role of a cleric, fighting the Chaos that roams the land with magic and steel. You will be traveling from town to the mountains, through a lush forest and beyond, all within a single-player campaign while relying on a big arsenal of magic weapons and consumables.
There are plenty of bonus items and secrets to find to increase your score and compete with other players on the online leaderboards. Lessons from the Apogee remasters have been carried forward into Wizordum, too. "For one, it's good to ship your game with a level editor. There are players waiting to build their own levels out there," Vovk continues. "And like I explained earlier, there's something to the simplicity of the old games and I want Wizordum to follow that as well. Easy-to-grasp controls and mechanics while offering lots of secrets and bonus pickups for the player to collect."
A Wizordum demo is available on Steam, showcasing what feels like a confident and interesting genre switch and a strong showing from Emberheart. As the influence of Apogee informed its own remasters, it goes on to inform totally new experiences. It's nice, though, to hope for more return showings for titles such as Hocus Pocus and Realms of Chaos, but Vovk says nothing is currently on the radar, though Emberheart does have another unannounced project.
With Apogee back in the game – so to speak – as a publisher of indie titles, it seems as though the name is here to stay for a good while yet. It remains to be seen if we'll ever see the return of the likes of isometric adventure Mystic Towers' Baron Baldric, or if they'll simply remain a fond memory.