There's a game in the PlayStation sale that will tear your friendship group apart
PlayStation has announced its Under 20 Sale, and some seriously great games are up for grabs. Everything on this long list is under $20 / £20, so you'll be able to fill your library while on a budget.
The Under 20 Sale runs from January 18 to February 1, with PS4 and PS5 deals available. While Sony scatters smaller sales throughout the year, the next major PlayStation Store bargain won't be until Days of Play in May. So do take a look at what's on offer, as it could be the last major savings you see on PlayStation for a while.
If you're a fan of stealth and magic runes, you can try out one of my favorite games of all time, Dishonored: Death of the Outsider. For those who enjoy FPS games and love Power Rangers, check out Titanfall 2, a shooter where you can hop into a heavily-armed mech and dispense lead-flavored justice on your enemies. But for those who want to rip apart long-time friendships while making some delicious food, Overcooked 2 is a must.
Cooking up a storm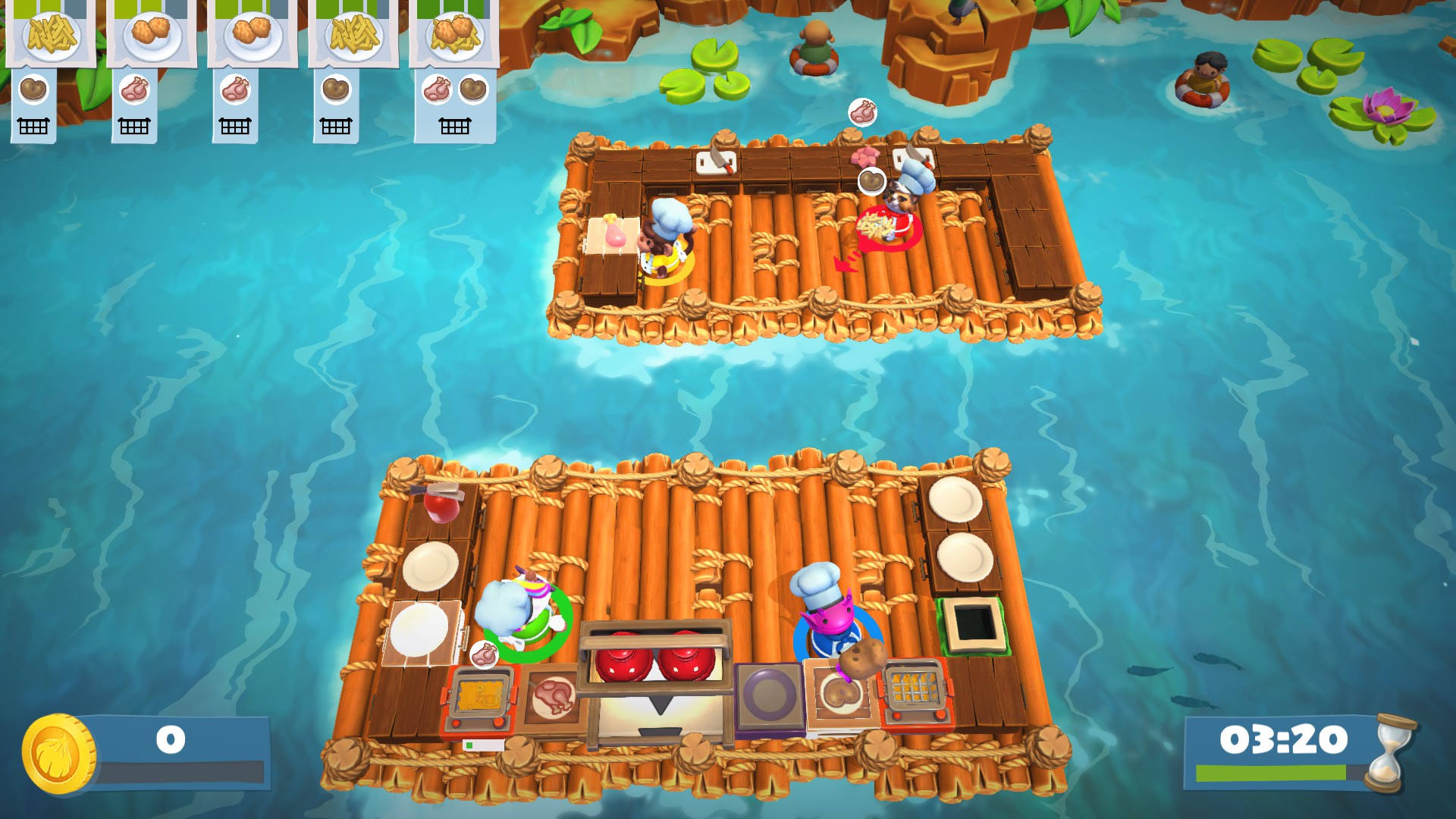 Overcooked 2 is a frenzied cooking game that sticks you and your friends in a small kitchen and forces you to cook various delicious dishes under a strict time limit. The big addition in this sequel is that you can now play with friends online, and not just in couch co-op.
You and your team are on a journey to restore peace to the foodie kingdom and help King Onion defeat the zombified UnBread army that rose from the dead after he mistakenly read aloud the Necro-nomnom-icon. You'll cook in a string of unconventional kitchens, such as dangerous volcanoes with collapsing floors or on slippery rafts traveling down a ravenous river at high speed. All so you can sate the appetite of the UnBread army and make everything right as grain again.
Despite its friendly appearance, Overcooked 2 is pretty difficult. I haven't had any experience in a kitchen before, but the fast-paced heavy workload you must handle doesn't make me want to pick up a spatula anytime soon. In any given kitchen, you'll get orders from customers to make multiple dishes, and while you can prep some elements of the dish beforehand, if you don't time it right, you could ruin precious ingredients. I've overboiled rice too many times to count, and my friends were not happy about it.
Beat your grains out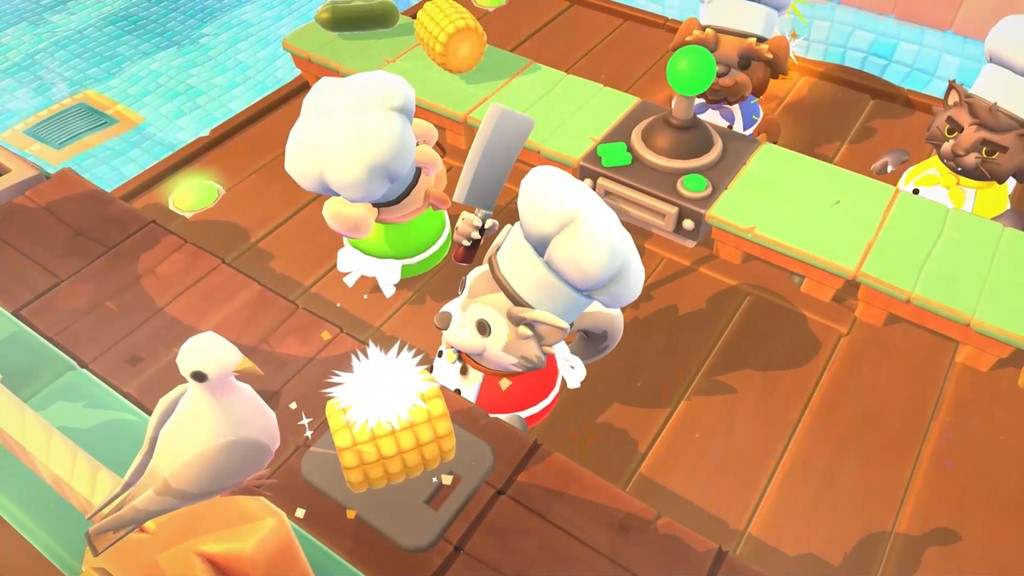 All this cooking and prep work seems like a lot for just one person to handle, so letting your friends join you on this wild ride is a good idea, right? Wrong. Once your friends join the party, you'll be fighting the oven, the UnBread, and that one friend who has no object permanence and keeps forgetting where all the pots and pans are.
With limited space, ingredients, and utensils, having up to four people in your kitchen can be complicated. But this is where Overcooked 2 stands out from other multiplayer games. While cohesion is always important when playing with other people, this high-stakes cooking game leaves no space for error. This means one of two things will happen to your friendship group; you'll either never talk to each other again or become a well-oiled cooking machine.
This tension is one of the most entertaining parts of Overcooked 2. You never know how it will work out or who will crack first. So when picking up some games in the PlayStation Store Under 20 Sale, make sure you and some friends add this to their basket so you can really test your friendship.