Dying Light 2 update "focusing on combat" to make every night terrifying
Dying Light 2 is about to celebrate its first birthday, and rather than going around demanding gifts, developer Techland is giving us, the players, something: glorious updates. The team is starting by radically changing the open-world zombie game's deadly nights. And I, for one, couldn't be more excited.
"The plan for 2023 is to focus on delivering what the community needs and expects," Dying Light 2's franchise director Tymon Smektala told us. "We are ending the phase of experiments and trying different things. We now know what our community wants".
This year looks jam-packed with Dying Light 2 content, as a new DLC was hinted at in the anniversary live stream along with upgrades to the combat system that will add "physicality, more brutality, and be even more immersive than it is already" Smektala says. The heightened brutality will affect every aspect of Dying Light 2.
Lights out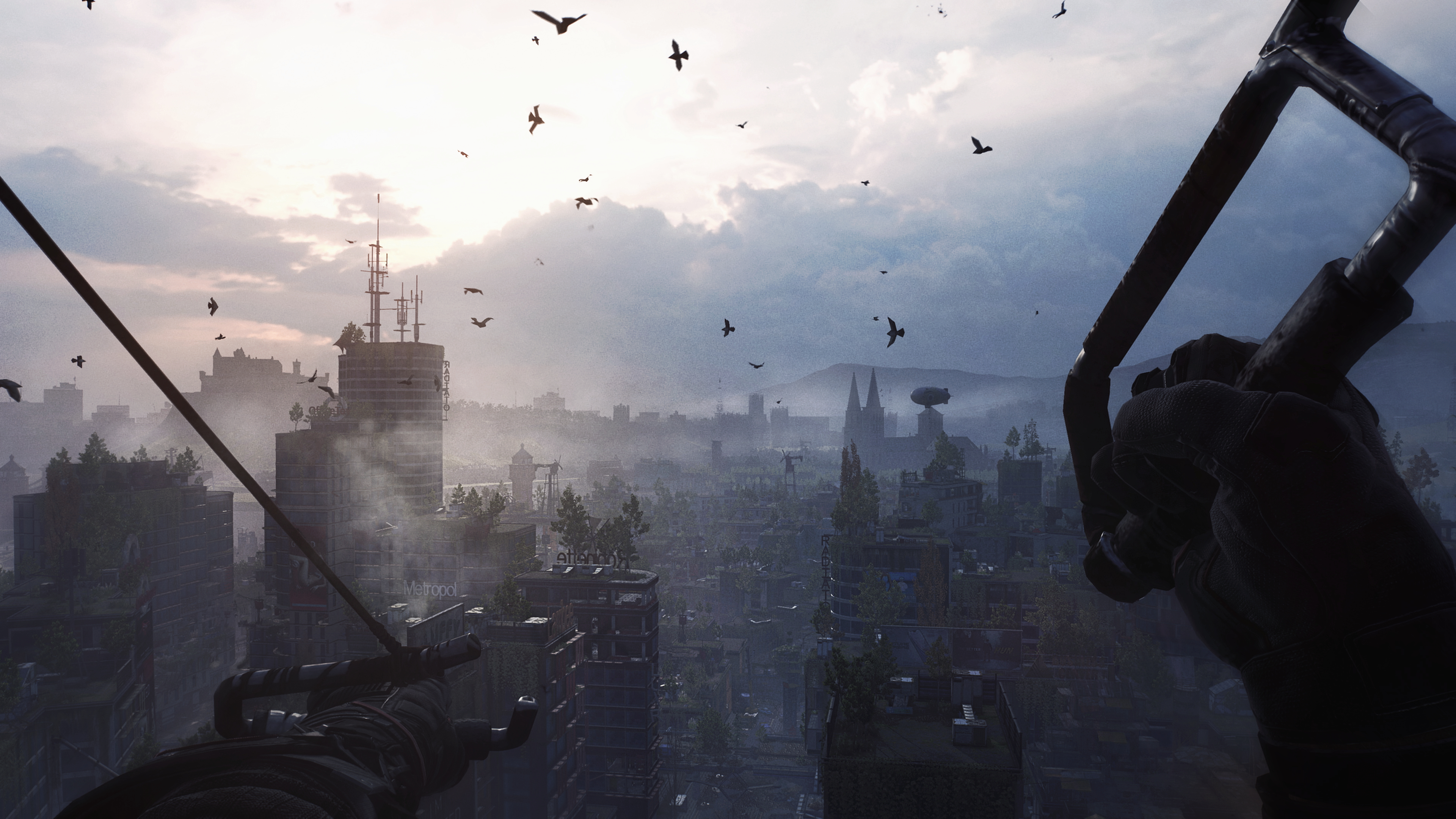 One of Dying Light's most memorable qualities is its day and night cycle. UV light weakens the zombies in this apocalypse, so they are pretty docile in the sunshine. However, this gives you a horrific false sense of security. When the sun sets, these once docile creatures flip a coin and turn into destructive killing machines. Super mutants like the veiny and shredded Volatile that can tear you apart in seconds also venture out of their dark lairs to stalk the streets.
Techland didn't always mean the Dying Light series to be this scary, though. In the first game it "wanted to make the night a little bit more accessible to casual players", Smektala says, but it turns out that fans prefer the hardcore.
"Fans just want to have a night experience that really makes them; apologies for me for saying this, shit their pants", Smektala says. The devs have taken this community advice on board, and thanks to this, we're getting more challenging evenings.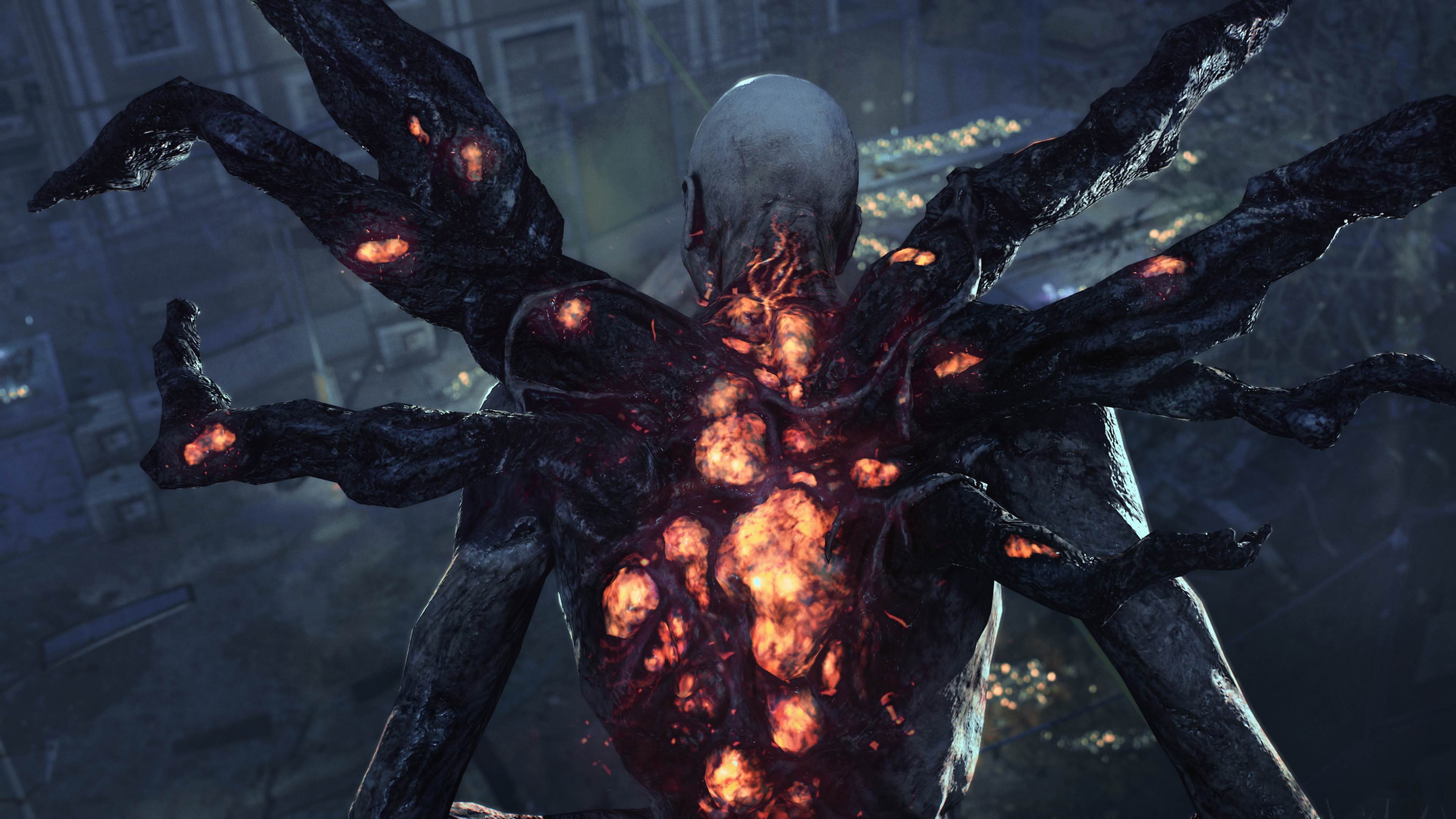 Previously, the rooftops were relatively safe during the night. While it wasn't a good idea to hang around, if you perfected your parkour and traversed the skies quickly, you'd get to a safe house with almost all your limbs intact. However, the rotten and derelict streets were a chaotic and bloody mess of mindless hordes and super mutants that would descend on you instantly. This separation of above and below led to a very binary experience, which wasn't what Techland wanted, so the team changed it.
"It will be scarier on the rooftops; it will be more challenging", Smektala says. "Travelling on the rooftops will not be the final solution to everything". So get ready for chaos above and below; with this new update, nowhere's safe once the lights dim.
Tough love
News about scarier twilights may not be what you want to hear; I can barely deal with the confusion and terror that the present darkness brings, but making the night more horrifying is excellent for Dying Light 2.
Your brilliant parkour skills, the malleable swing of the grappling hook, and the placid zombies make the days in Dying Light 2 fairly easy. At first, Smektala and his team thought this was what their fans wanted as they "realized that about 50%, maybe even more of our players were skipping the night". However, after you become ruler of the sun, there's not much else to remind you that this is a zombie apocalypse. That's where the nights come in.
Having the night as some scary boogyman makes Dying Light 2 enjoyably intimidating. It's a good thing "if people do not play the night because it acts like the forbidden fruit," Smektala says. "They are probably thinking, 'OK, one day I'll be brave enough to do this. One day I will face the terrors of the night'."
Though I'm not sure the heightened fear of the looming darkness will make me any braver, I can't wait to see how far I'm willing to go down this twilight rabbit hole. Dying Light 2 is a horror survival game, so these updates may be a home run for the terrifying apocalyptic game.