Mortal Kombat 12 gets announced in the worst way possible
Mortal Kombat 12 has been confirmed to be in development and is slated for a 2023 release date after being announced… in an investors' call.
Few things are quite as thrilling as a fierce and bloody battle to the death, which has been the series' strongest suit for over 30 years now. It seems that message has been lost on the publishers, though. Mortal Kombat 12's unveiling comes without a trailer and complete radio silence from the brand's various social accounts. Despite the lacking announcement, it's sure to be one of the bigger upcoming games in the genre to look forward to.
Four years after the series' previous entry launched, Mortal Kombat 12 was made official in the Warner Bros. Discovery Fourth Quarter 2022 Earnings Call on Twitter. It's hardly the flawless victory I expected, especially given how other franchises in the fighting game community have made character reveals, stages, and gameplay mechanics a big part of the thrill.
The reveal comes at an extraordinary time in Mortal Kombat's history. It was only in late October that the lukewarm 30th anniversary of the series was announced, complete with trailers and artwork to mark the occasion. You would think that would've been the perfect time to give fans a taste of what's coming, especially if the 2023 release date is honored, but that didn't happen.
While Mortal Kombat games usually release in late April, it's unlikely that this will be the case with Mortal Kombat 12 due to the sudden and underwhelming fashion in which it was announced. Expecting the game nearer the end of the year makes much more sense, with a potential full reveal at E3 2023.
This year is shaping up to be truly massive for fighting games. That's because we're also getting Street Fighter 6 and Tekken 8 in the coming months. Now Mortal Kombat is finally returning to gaming after a live-action movie and three well-received animated movies focusing on iconic characters Scorpion, Liu Kang, and Kenshi, respectively.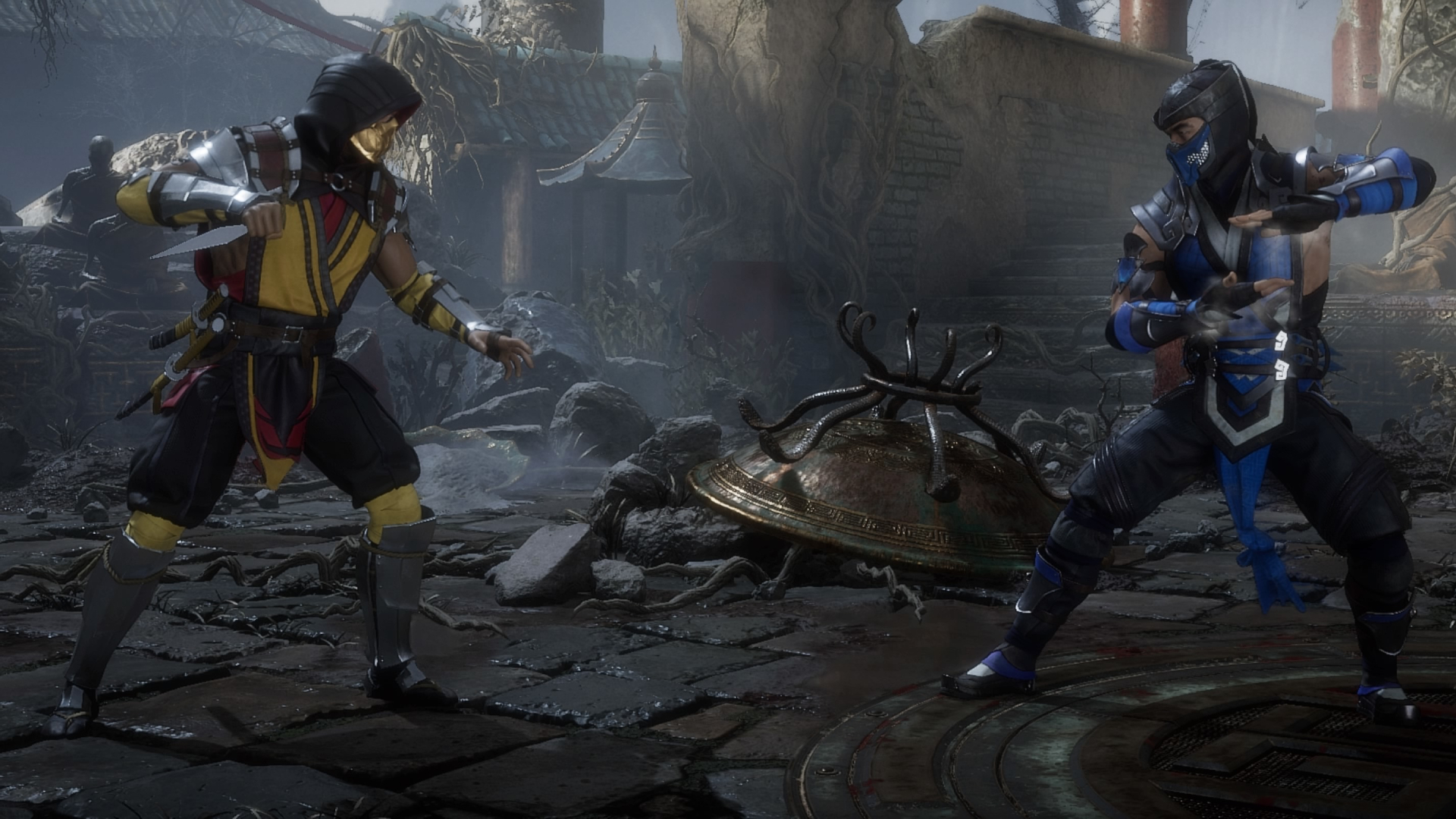 Mortal Kombat Legacy
I've spent my entire life playing Mortal Kombat. Some of my earliest gaming memories include countless rounds of Mortal Kombat Trilogy and Mortal Kombat 4 on PS1 before I went all-in on the series with the transition to 3D with Mortal Kombat: Deadly Alliance and Mortal Kombat: Deception in the early 2000s. Fast forward to Mortal Kombat (2011), and my love for the series was rediscovered. It marks the only time I downloaded a demo and went out of my way with my younger brother to champion the triumphant return to the classic 2D roots.
That tradition continued for both Mortal Kombat X in 2015 and Mortal Kombat 11 in 2019, being eagerly entranced by the stories and the new characters that would come after the initial release. To say that I've sunk a considerable portion of my spare time into this franchise over the past 20 years would be a gross understatement.
I'm hoping that Mortal Kombat 12 leans back into the more fast-paced and aggressive play style that made Mortal Kombat X so well-loved by the casual and competitive scenes. Speeding the game significantly and working on more fluid animations would ensure that the next title in the line-up is played as continuously and vigorously as its competition.
Mortal Kombat 11 had an official release on the PS5 and Xbox Series X which benefited from 4K resolution and vastly better textures than the previous generation. It's hard to believe, but that 2019 game was actually running on a heavily custom-modified version of Unreal Engine 3. Considering how stellar the lighting and particle effects are in-game, it remains a genuinely impressive feat.
It would make logical sense for Mortal Kombat 12 to be running on Unreal Engine 5 to really push what the current generation consoles are capable of. Tekken 8 is confirmed to be using this game engine and looks truly spectacular when compared to its 2017 predecessor. That game is a current-gen exclusive, meaning it's not coming to Xbox One or PS4 platforms. I hope the next Mortal Kombat game will follow suit, especially as cross-gen games hold back the current generation consoles.