Star Wars Jedi: Survivor release date, trailers, gameplay, and news
Star Wars Jedi: Survivor is coming out in April. In a few short months, we'll have access to the next chapter in the story of Jedi-in-exile Cal Kestis. The imminent release of the sequel to Jedi: Fallen Order is a treat for Star Wars and soulsborne fans alike.
Respawn Entertainment's Jedi: Survivor is a story-driven third-person action game, set in George Lucas' seminal Star Wars universe. The follow-up to Jedi: Fallen Order is set to release for PS5, Xbox Series X|S, and PC and continues the story of Cal Kestis five years after the original game. Set before Star Wars: A New Hope, Jedi: Survivor takes place during one of the darkest periods in Star Wars history, continuing the original's emphasis on adventure, exploration, and cinematic battles.
Read on to find out everything we know about Star Wars Jedi: Survivor, including the latest news, trailers, and gameplay details.
Star Wars Jedi: Survivor: cut to the chase
What is it? The sequel to 2019's Star Wars Jedi: Fallen Order.
What can I play it on? PS5, Xbox Series X|S, and PC
When can I play it? April 29, 2023
Star Wars Jedi: Survivor: release date and platforms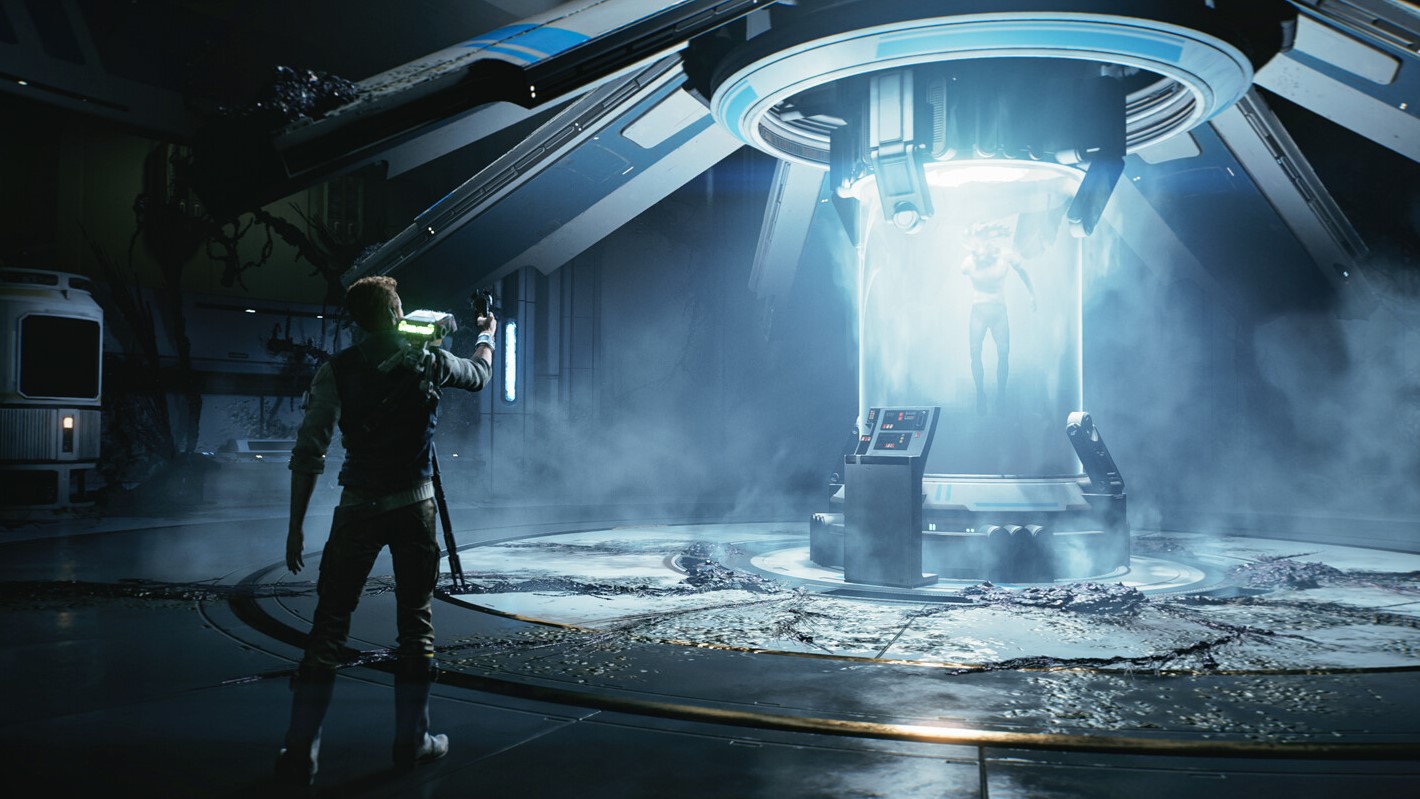 Star Wars: Jedi: Survivor launches on April 29, 2023, for PS5, Xbox Series X, Xbox Series S, and PC. Jedi: Survivor will also be coming to Xbox Game Pass at an unconfirmed date for those with an Xbox Game Pass Ultimate subscription.
Jedi: Survivor was originally scheduled for release on March 17, 2023, however, developer Respawn announced in January 2023 that the game will now release on April 28, 2023, so that the action-adventure can "hit the studio's quality bar". You can pre-order Star Wars Jedi: Survivor right now.
Star Wars Jedi: Survivor trailers
Latest trailer
The most recent trailer for Jedi: Survivor dropped among the numerous previews at The Game Awards 2022. A hybrid of cinematic action and gameplay teaser, this "Official Reveal Trailer" does a great deal to convey the game's darker tone and frenetic combat sequences.
The trailer is pretty cryptic when it comes to plot details, but it looks like Jedi: Survivor protagonist Cal Kestis is in for a bumpy ride, literally and figuratively. From crash landing on an arid planet to fighting some dubious-looking customers in the middle of a deserted town, it looks like Cal is in for a difficult – yet undoubtedly Star Wars-y – time.
More trailers
We've included a bunch of Star Wars Jedi: Survivor trailers throughout this article, but, if you want to see all the trailers that have released so far then you can find them on the EA Star Wars YouTube channel.
Star Wars Jedi: Survivor story and setting
Star Wars Jedi: Survivor continues the story of Cal Kestus, a Jedi who survived the culling of his order by fleeing to the outskirts of the galaxy. In Jedi: Fallen Order, we find out that Cal can't escape the long arm of the Empire, and soon finds himself fighting for his life against the forces of the Inquisition. Working with another Jedi-in-exile, Cal struggles to rebuild the Jedi Order.
Set five years after Fallen Order, Jedi: Survivor continues Cal's story. According to the game's website, our hero has become a fully-fledged Jedi Knight. However, Cal is still haunted by "the memories and expectations of the Jedi Order". On top of all that, it looks like he'll be bringing the fight to the Empire in a new way
Though we know that Cal and his trusty droid BD-1 will be reprising their roles in Jedi: Survivor, we don't know exactly which supporting cast members will also be returning. However, the trailer shows off a brand new character who boasts a close bond with our protagonist. New addition Bode Akuna is a mercenary who, according to Game Informer," forms a special bond" with Cal, playing a "role as a buddy A.I. character who aids in both combat and traversal".
Star Wars Jedi: Survivor gameplay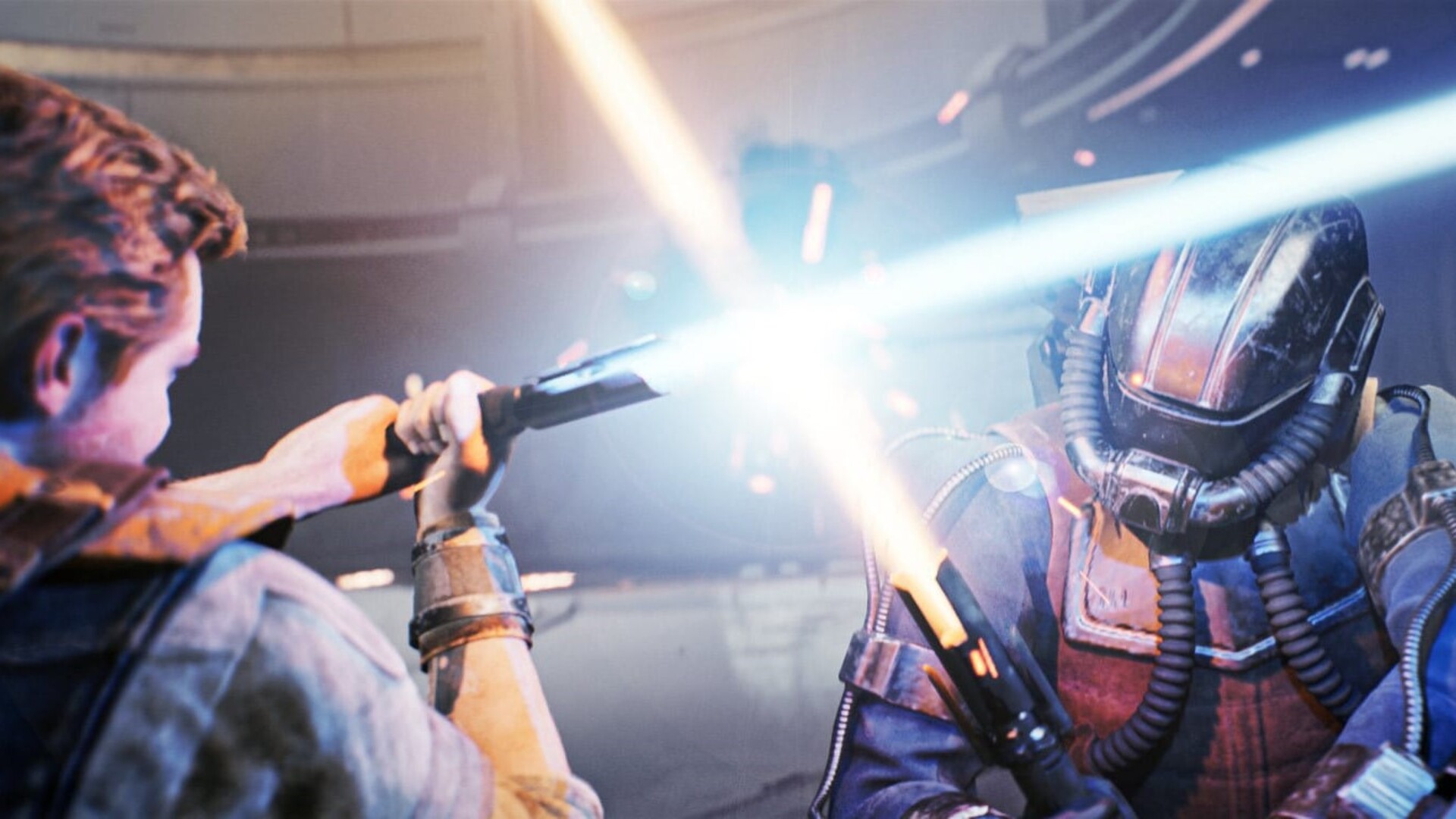 Jedi: Survivor continues in the tradition of its predecessor, offering responsive third-person action, tight-paced lightsabre duels, and satisfying Force powers. Though we don't yet have much in the way of concrete details, the gameplay we've seen in Jedi: Survivor's trailers indicates that the satisfying Soulsborne hacking and slashing from the original is back. We can likely expect customizable force power trees, and a rest system reminiscent of the sites of grace from Elden Ring.
However, game director Stig Asmussen has dropped more than a few hints as to new mechanics which will feature in Jedi: Survivor. In an interview with Game Rant in December 2022, Asmussen explained Cal will be able to employ five Lightsaber stances, each with their own strengths and weaknesses. These include the standard single saber, dual sabers, a Darth Maul-esque saber staff, a crossguard saber, and a saber/blaster combo.
Fans of Star Wars will note that the last style is a stark departure from Jedi orthodoxy. After all, Obi-Wan himself criticized the "clumsy and random" nature of a blaster. Still, in keeping with the gritty tone of the series, it looks like Cal is doing whatever it takes to survive, even it if means flying in the face of centuries of Jedi convention.
Star Wars Jedi: Survivor news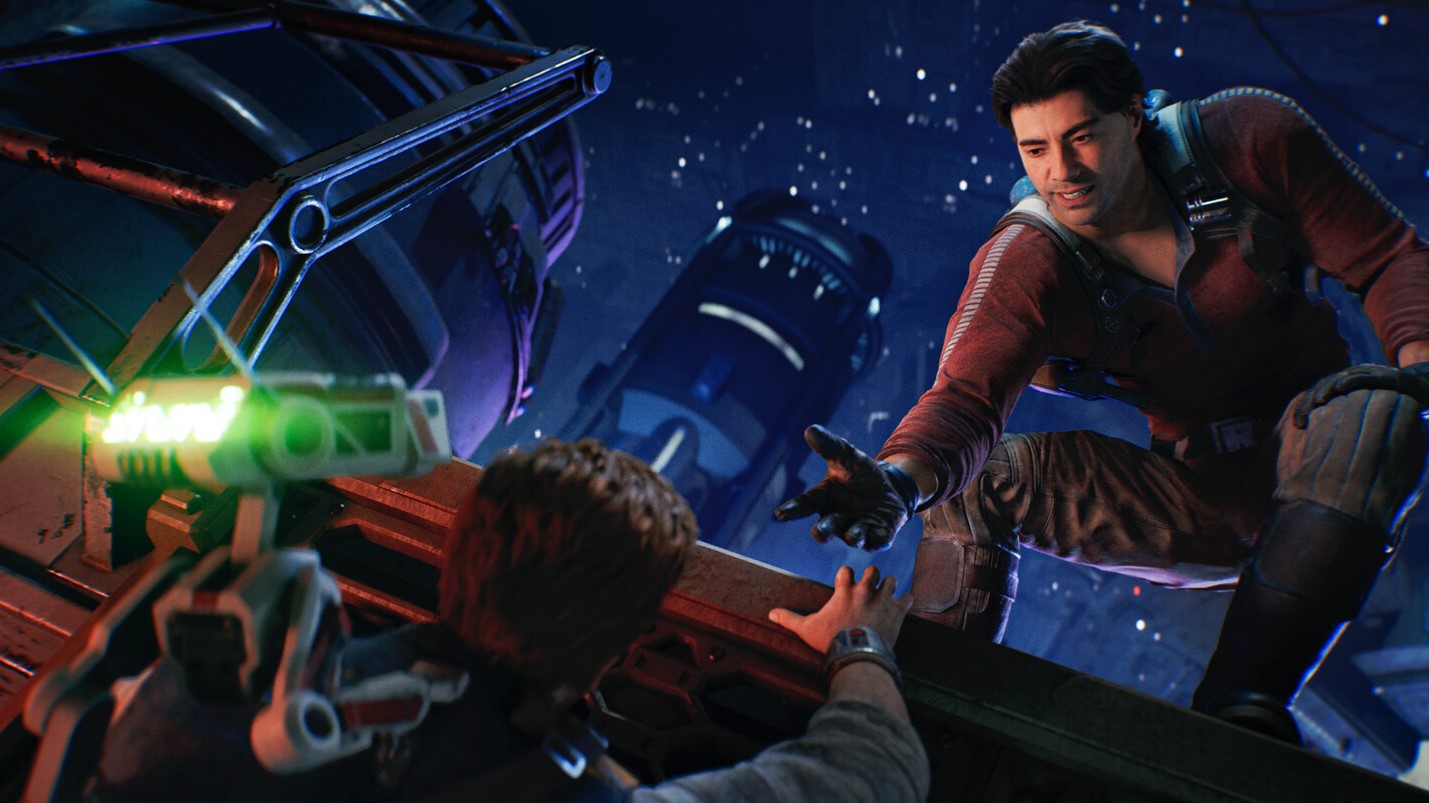 Respawn director explains why Star Wars Jedi: Survivor won't be on Xbox One and PS4
In an increasingly common trend, it looks like folks on PS4 and Xbox One won't be able to get their hands on the latest chapter in Cal Kestis's adventure.
In a recent interview, game director Stig Asmussen made it clear that Jedi: Survivor's developers wanted to "take advantage of the faster processors, larger/faster memory, better loading times, etc., to create much larger maps, with more detail, greater density, broader enemy/NPC variety, and overall fidelity".