Apple Arcade gamers can now use some of the best controllers with iOS
It's great news for iOS device owners, and Apple Arcade subscribers, as 8BitDo has updated its excellent third-party controllers to support Apple's phones, tablets and computers.
8BitDo has today announced that its range of controllers are now officially compatible with iOS, tvOS and macOS devices. That includes the iPhone 14, MacBook Air and Apple TV 4K streaming device. You'll just need to make sure you've got the latest firmware update installed on your chosen hardware.
Supported controllers include the excellent 8BitDo Ultimate and the 8BitDo Pro 2. You'll also need to make sure your controller is updated with its latest firmware, available to transfer wirelessly via the 8BitDo mobile app.
8BitDo has also confirmed with TechRadar Gaming that packaging for the controllers will be updated to reflect iOS support as well as support for consoles like Xbox Series X|S and Nintendo Switch, and the best Android phones.
Here's a list of controllers 8BitDo has confirmed to now have iOS support. The company has stated that more of its pads will receive the update in future, too.
8BitDo Ultimate Controller
8BitDo Pro 2
8BitDo SN30 Pro +
8BitDo Pro
8BitDo SN30 Pro for Android
8Bitdo Lite SE
8BitWin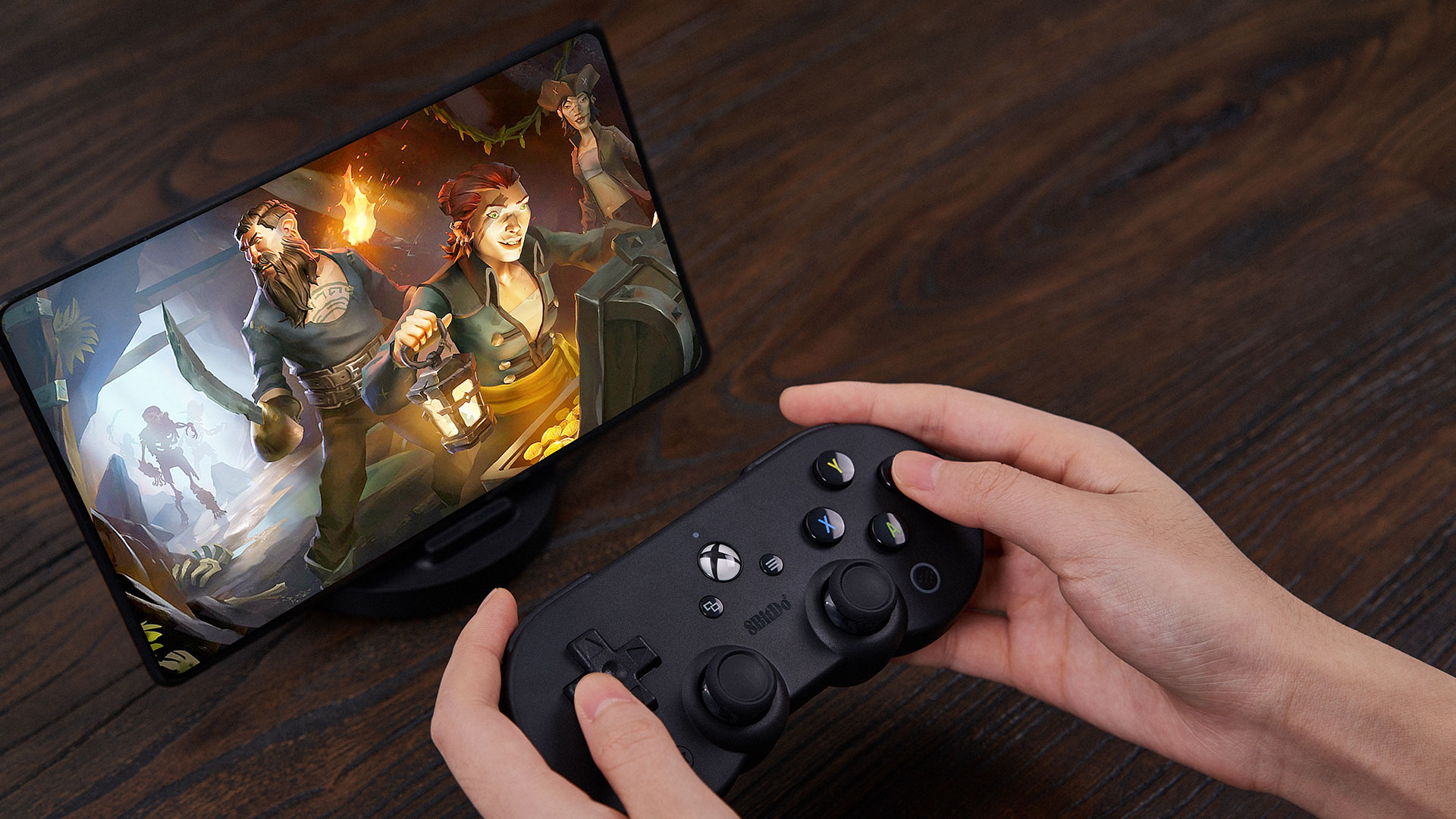 I've given high praise to 8BitDo's controllers in the past. The 8BitDo Ultimate, for example, sits at the top of our best Nintendo Switch controllers buying guide. And for my money, it's a better quality pad than the official Nintendo Switch Pro Controller. That's largely thanks to the Ultimate's excellent build quality, remappable back buttons, and respectable battery life.
I feel this is a big win for Apple Arcade gamers in particular. Apple's gaming subscription service is only getting better with time thanks to a library of compelling exclusives and availability across the whole Apple ecosystem at a low monthly cost. Now, being able to use some of the best third-party controllers in the business makes Apple Arcade even more enticing.
I'd also love to see 8BitDo's wireless arcade stick receive an iOS compatibility update somewhere down the line. Ranking among our best fight sticks, it'd be an excellent fit for Apple Arcade thanks to the largely quickplay nature of its game library.