Avowed: everything we know so far
Avowed is a first-person fantasy RPG from Obsidian Entertainment, the folks behind Fallout: New Vegas, The Outer Worlds and the creators of Pillars of Eternity series.
Set in the world of Eora from the Pillars of Eternity games, Avowed promises a fantasy epic, departing from the isometric style of Obsidian's more recent titles in favor of a Skyrim-esque first-person approach. Given the success of The Outer Worlds, it seems likely that Obsidian will be able to deliver when it comes to Avowed. Plus, with all the rich lore already established in the Pillars of Eternity games, Obsidian will have a lot to play with when it comes to crafting a storyline for their new game.
As with other Obsidian titles, Avowed is slated to be an Xbox exclusive. The game is officially confirmed to be released on Xbox Series X|S and PC as well as Xbox Game Pass.
Avowed: cut to the chase
What is it? A new first-person fantasy RPG from Obsidian Entertainment
When can I play it? TBC
What can I play it on? Xbox Series X|S and PC
Avowed release date and platforms
There's no Avowed release date as of yet and, with details thin on the ground, we're not expecting to see Obsidian's RPG until at least mid-2023.
We do know however that Avowed will be an Xbox console exclusive. Given Microsoft's previous release pattern, that means it's coming to PC, Xbox Series X and Xbox Series S. As is standard for first-party games, it'll also be coming to Xbox Game Pass and Xbox Game Pass Ultimate on day one.
Since Microsoft owns Obsidian, we shouldn't expect to see the game come to PS5. Even though The Outer Worlds landed on both PlayStation and Xbox platforms, this was in development well before Obsidian's acquisition by Microsoft was finalized and it's very unlikely that Avowed will follow the same path.
Avowed gameplay and setting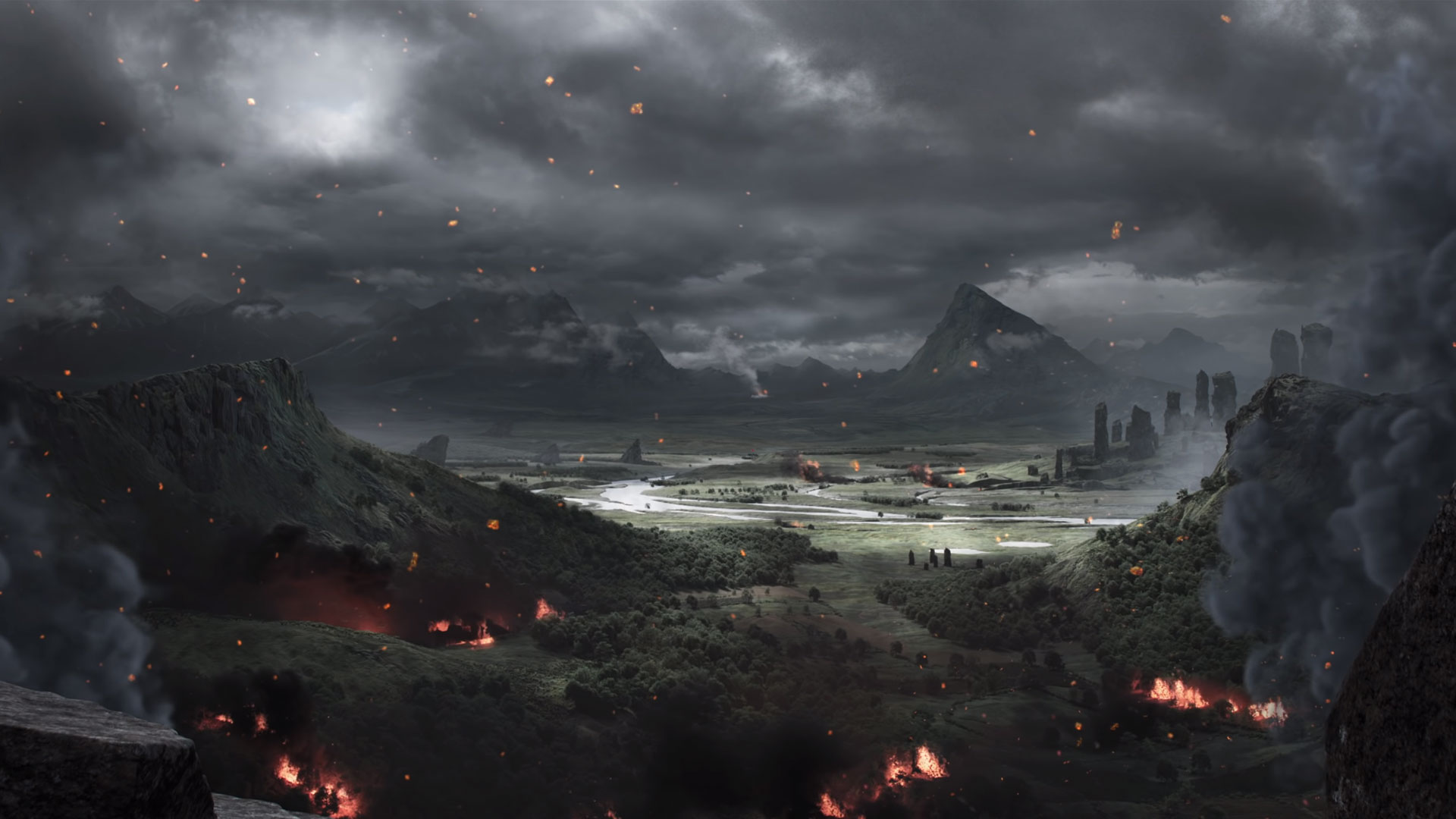 Avowed is a fantasy RPG. Set in Eora, the world of the Pillars of Eternity games, both games are developed by Obsidian but Avowed will take a first-person perspective, rather than POE's isometric perspective. So, the game will feel quite different from its predecessors.
We expect fans of the POE games will be sure to recognize elements of the world. Pillars of Eternity largely focused on the nation of Dyrwood, though, so we could see Avowed explore a different nation, continent, or part of the world we haven't seen before.
What's also new here is that the POE games were very much PC-first experiences, even if both 2015's Pillars of Eternity and 2018's sequel Deadfire came to current-gen consoles a couple of years after their initial launch dates. Avowed being announced on an Xbox stream, for a launch across PC, Xbox, and Game Pass, confirms how different this is going to be. Expect a very controller-friendly RPG.
Based on its trailer, Avowed has drawn some comparisons with the Elder Scrolls series in terms of its appearance but Phil Spencer has said there are "distinct differences" between the games.
When asked on an IGN podcast if Avowed will play an Elder Scrolls role for Xbox, given the Elder Scrolls 6 is quite a while off yet, Spencer responded:
"I think the games are very different, so maybe I struggle a little bit to say that's our version of this, just knowing what [Obsidian studio head Feargus Urquhart] and the team are going off to do. But when I think about our lineup, and I think about that more core fantasy RPG setting, I think Avowed is gonna be an awesome entrance there."
Either way, we're excited to see what Obsidian brings to the table, even if it cleaves close to Skyrim in its combination of spell-aided combat and epic open-world quests.
Avowed trailer
Latest Trailer
The first Avowed trailer sets the scene clearly, with medieval battlements, flaming arrows, and plenty of war-torn landscape beset with skeleton warriors. We get a brief glimpse of the player's viewpoint at the end, showing off a similar first-person outlook and the ability to wield a sword in one hand and cast rune-based spells in the other. So far, so Skyrim.
More trailers
So far there have been no further trailers or teasers for Avowed. We advise fans to keep their eyes on the Xbox YouTube channel in the meantime.
Avowed news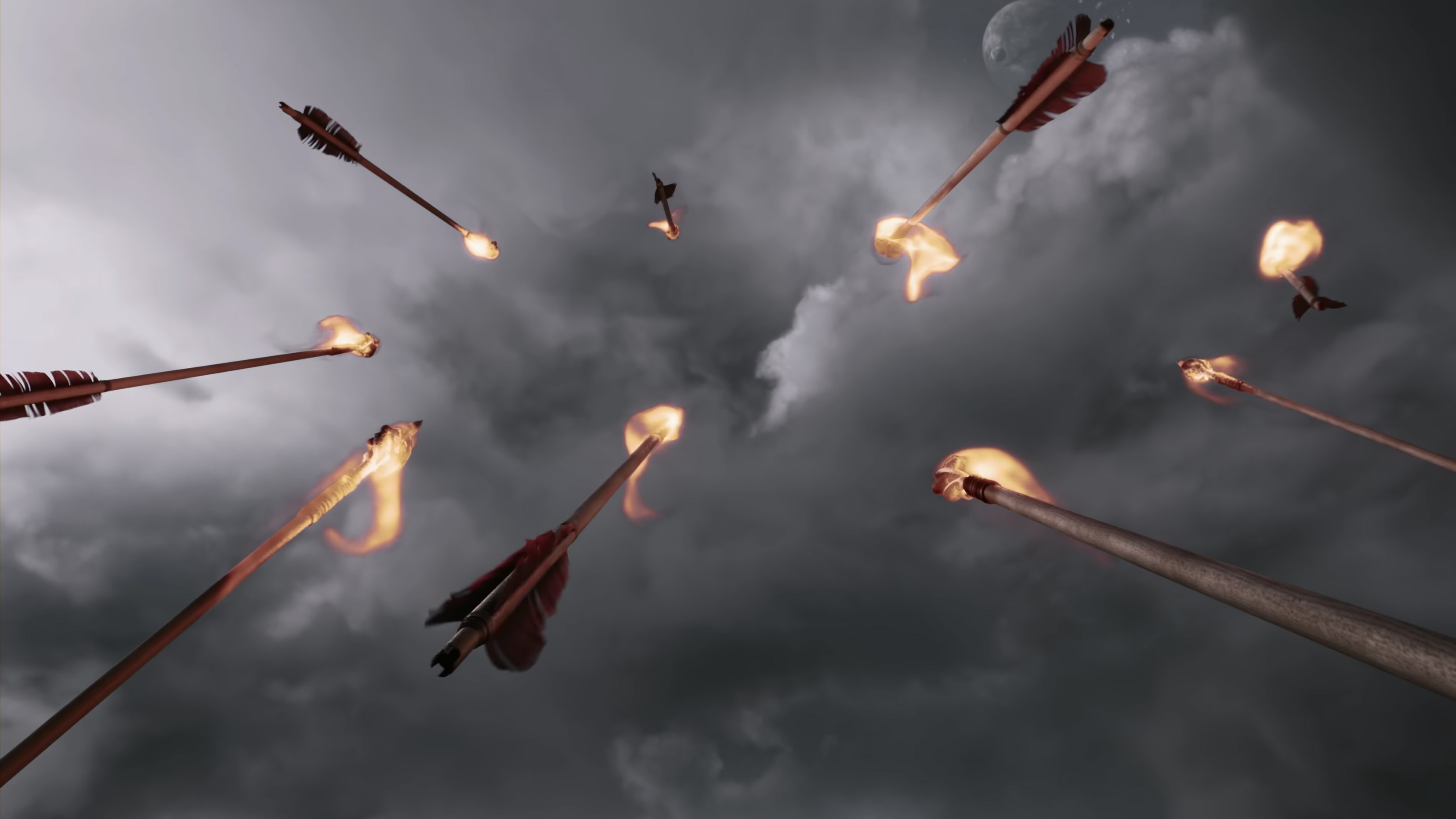 More Avowed information coming "soon"
In an Xbox Wire post way back in 2021, the Obsidian took the opportunity to explain that "the team is hard at work making something we're sure fans of our games and the Pillars of Eternity universe are going to love." So, while Obsidian isn't ready to show off Avowed just yet, it said "we are looking forward to showing off what we have been working on soon."
However, given it's been 2 years and we've yet to see any new information in the meantime, it would appear that Xbox has quite a liberal definition of "soon". Hopefully, we'll see more Avowed information as the 2023 rolls on.