Diablo 4 patch addresses the beta's biggest problem
Diablo 4's early access beta test has been overshadowed by technical issues, to which Blizzard has responded with an important hotfix.
The Diablo 4 hotfix has been publicized on Blizzard's official forums and "contains updates to improve server stability issues [and is also] targeted at fixing and improving the queue issues console players have reported since the early access launch."
Community Manager filthierich said, "thank everyone for taking the time to play, provide feedback and share your experiences with us." This latest hotfix comes in the wake of numerous successive server hotfixes and is the latest effort on Blizzard's part to bring stability to their beta servers. These problems have been especially prevalent on consoles, with folks on the PS5, PS4, Xbox One, and Xbox Series X|S having a harder time logging in than their PC counterparts.
Long queues and server instability aren't the only issues that players have been experiencing over the course of the early access beta. In an earlier post from community manager PezRadar, it was noted that "players are sometimes unable to join a party with other players while in-game". Other potential issues include "rubberbanding occurring while players are transitioning between zones" and "high RAM and GPU usage occurring on select hardware."
How can you play the beta?
Diablo 4's open beta will be available on March 24, so the isometric RPG's server infrastructure is soon to come under pressure once again.
The Diablo 4 open beta is available to anyone who pre-purchases the title, and gives participants the opportunity to earn special rewards when the game is properly launched in June. We can but hope that hotfixes and patches will be enough to give beta testers a smoother ride this time around.
The last mainline Diablo title, Diablo 3 is over a decade old. Though [Diablo Immortal] attempted to fill the gap, the title's heavy use of microtransations and lacklustre campaign left a foul taste in players' mouths. Given the drought fulfilling Diablo content that fans have had to endure, Diablo 4 finds itself shouldering the expectations in a big way.
Early signs look promising. Diablo 4 may be shaping up to be the series' best yet. Though the final product is still a way off, it is my hope that Diablo 4's beta process will give Blizzard the opportunity to fix the game's problems in advance of the launch in June. After all, beta tests are just that: tests. That said, though the developer has ample opportunity to learn from these early access issues, we still don't know if Blizzard will stick the landing come launch day.
All the devils are here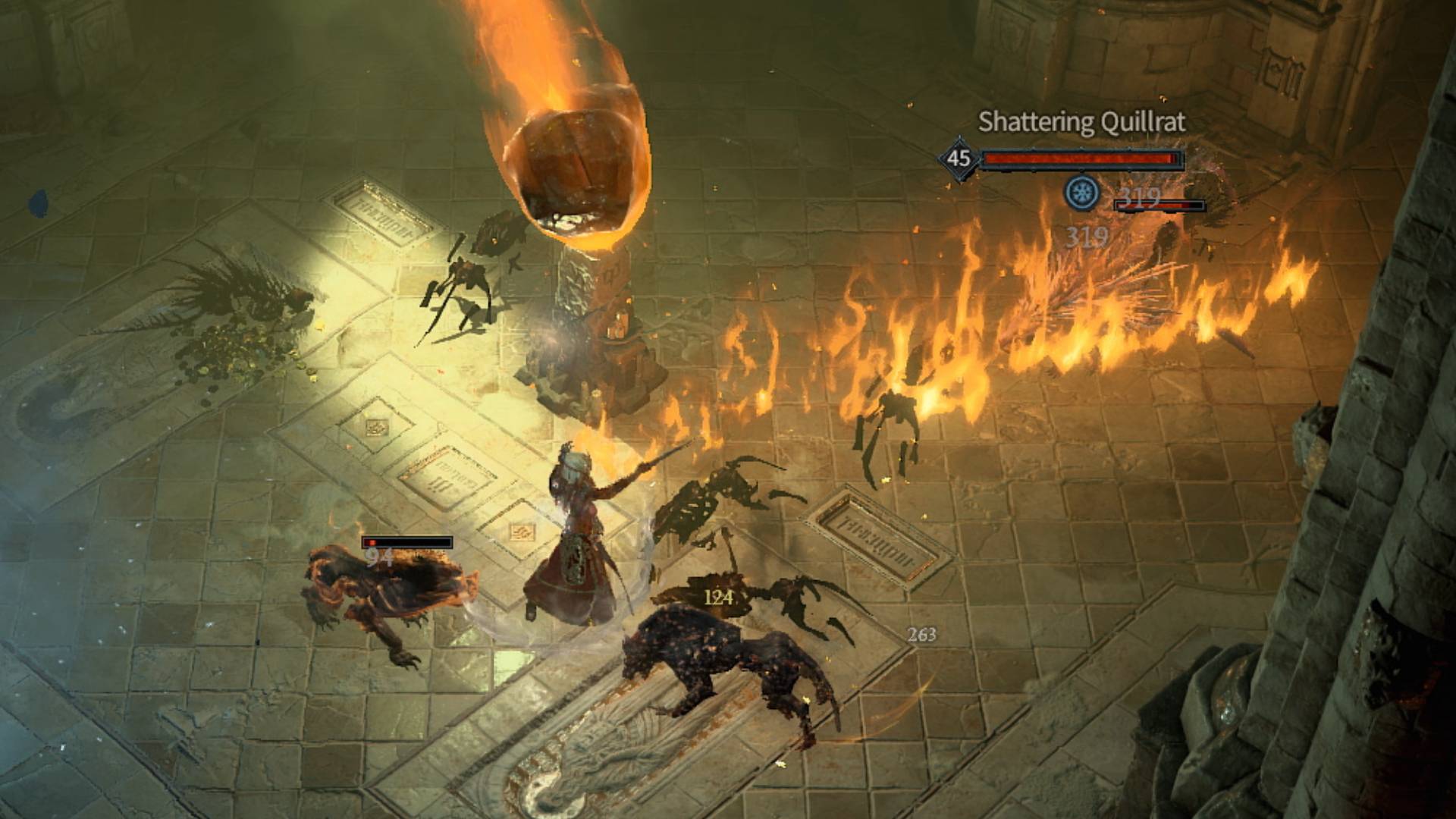 Despite some of the problems with server stability being pretty significant, it's worth remembering that Diablo 4's launch is still several months away, on June 6. These sorts of beta programs are excellent opportunities for game developers to catch these sorts of teething problems before their product hits the shelves.
From World of Warcraft: Shadowlands to Overwatch 2 server instability and long queues aren't unheard of when it comes to the releases of Blizzard titles with significant online elements. That said, just because these problems are par for the course, doesn't mean that they're not frustrating.
Overwatch 2 had 30,000 queues on launch with three to four-hour waits; sometimes it's best to ere on the side of caution when it comes to Blizzard releases. However, it may well be that Diablo 4's teething problems which give Blizzard the opportunity it needs to put together a smoother launch experience this time around.