Microsoft launches a Mandalorian Xbox Series X and you can't buy it
Microsoft has unveiled themed Xbox Series X and Xbox Series S consoles based on the Mandalorian to coincide with the release of season 3, but you can't purchase them.
What's particularly exciting about the Mandalorian-themed Xbox Series X and Xbox Series S consoles is just how well-executed the designs are. For the former, you've got a monochrome depiction of Mando himself etched into the black and grey console. It almost resembles a chunk of frozen Carbonite.
The Baby Yoda console deviates a lot heavier from the standard white styling of the Xbox Series S. Instead of the usual color scheme, this Grogu variant is suitably green and features a spray-paint-inspired render of The Child with black accents. There's also a matching Xbox Wireless controller complete with its own jacket cozy.
The partnership between Lucasfilm and Microsoft for the Xbox Series X and Xbox Series S consoles all comes down to sweepstakes giveaways which are running from now until May 11. It's open to anyone worldwide with a Twitter account, but there's no way to just throw down the money and pick one of these beauties up. The official rules are available from Microsoft directly.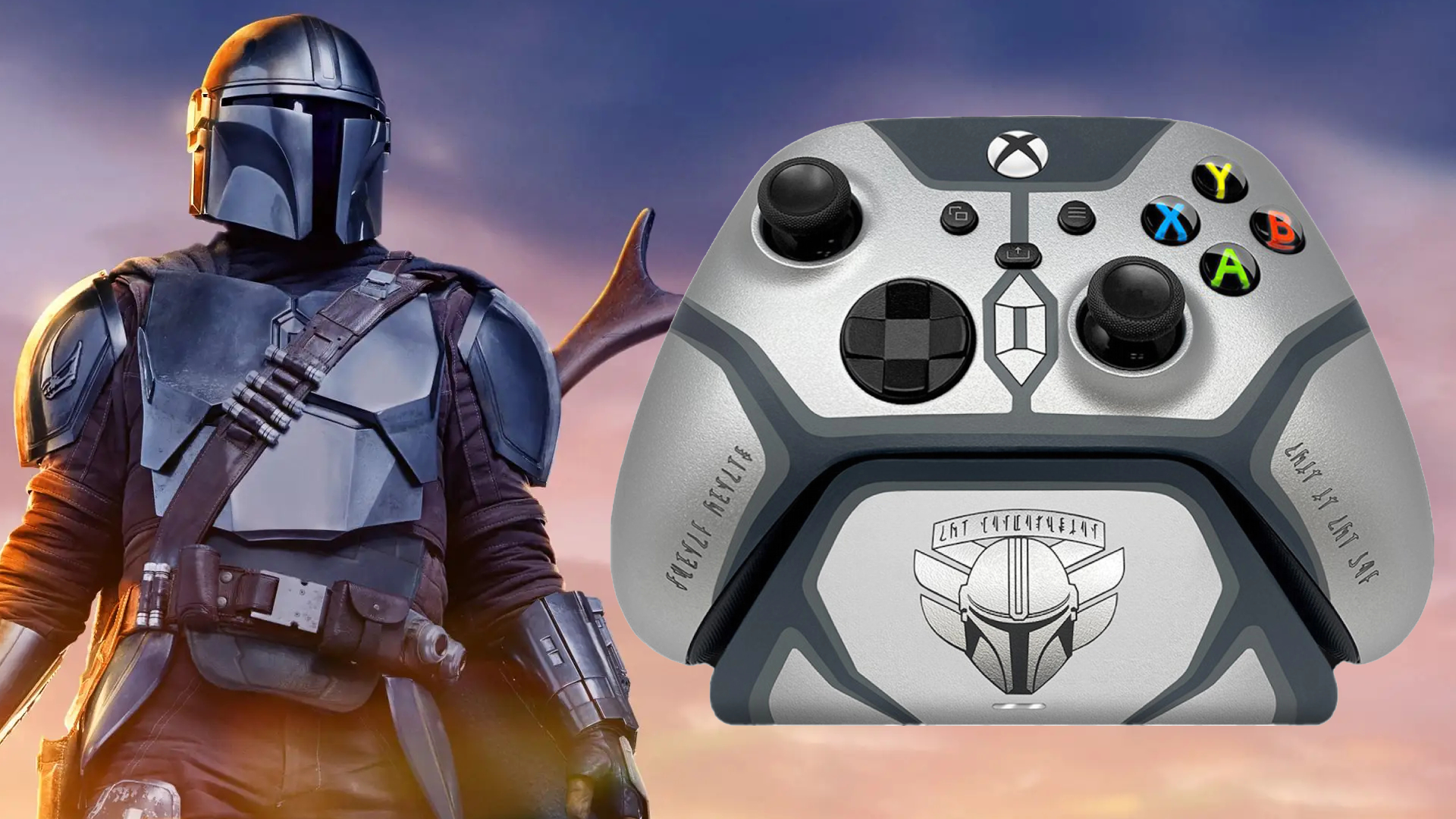 This is far from the first official collaboration between Xbox gaming hardware and Star Wars. In November 2021, Microsoft and Razer announced the Mandalorian 'Beskar Edition' pro controller which featured a custom design around the legendary armor and a dedicated charging cradle adorned with the series' emblem.
Unlike that gamepad, though, you aren't able to buy either the Mando or Grogu-themed Xbox consoles and I think that's greatly unfortunate. As someone who adores the show and has yet to pick up an Xbox Series console for myself, this is definitely the edition I'd have gone for and would have made sweetened the purchase a fair bit.
There haven't been many special editions of Xbox Series consoles released since their November 2020 launch date. The only other high-profile example was the Halo Infinite Xbox Series X console that dropped back in November 2021 back when finding Xbox Series X restocks was incredibly challenging worldwide.
I'd love to see Microsoft taking its Monolith machine for a spin with new designs and styles. The new Star Wars editions show that there's still some real creativity that can be chiseled from the marble; I'm just a bit bitter that they won't take my money for them.