The Xbox Elite Series 2 is getting some eye-catching color schemes
The Xbox Elite Series 2 Core controller is finally getting alternate colorways, and you'll be able to buy them very soon.
Available from April 11, the Xbox Elite Series 2 controllers' Core variant will be purchasable in either vibrant red or blue color schemes. These versions of the pad come in at $139.99 / £124.99, which is $10 / £10 pricier than the standard white version.
The Core version of this 'Pro' adjacent Xbox Series X|S controller is identical to the more expensive Xbox Elite Series 2. However, it does not include extras like swappable sticks, back paddles, a charging dock, or a carry case. Instead, you can buy the Complete Component Pack separately, which includes all the above for $59.99 / £54.99.
The price works out about the same this way, but the Core pad is a good option if you're not too fussed about the Elite Series 2's accessories.
Sonic (and Mario) Colors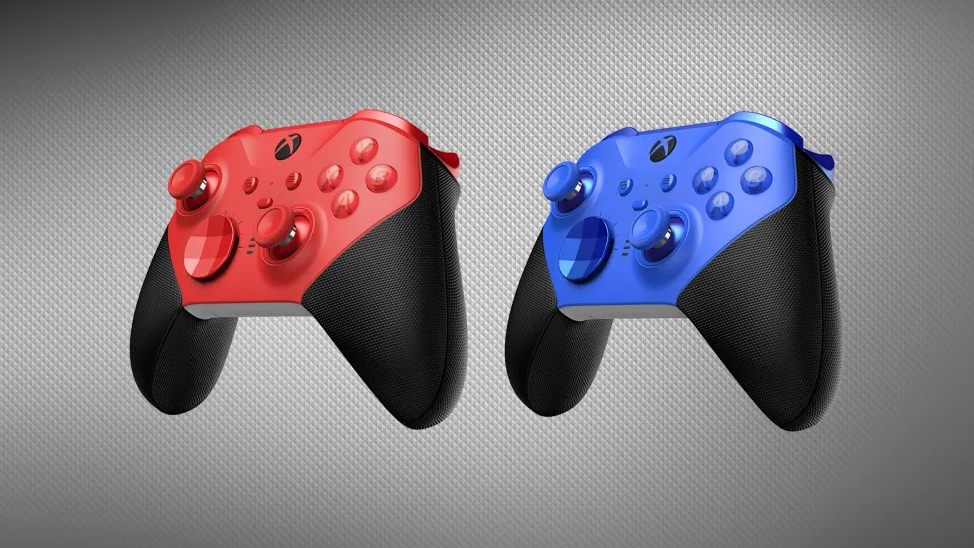 While the vibrant red and blue might seem like obvious, or uninspired, color choices here, they are at least more options for a controller that, until now, only had one standard white finish. That is if you don't want to pay extra for a custom controller aesthetic via Xbox Design Lab.
I do quite like the choices of color, but part of me wishes the D-pad and face buttons were black or at least a different shade of red and blue to contrast better against the controller's casing. This is sort of the case with the white Core controller, which features a metallic, off-white shade on the d-pad, and I think it looks great.
Two more color choices is a good start, but I hope Microsoft has plans for more color schemes further down the line. The Xbox Wireless Controller has a vast number of alternate color schemes, from basic primary colors to flashier designs such as the cosmic Lunar Shift and the funky, translucent Forza Horizon 5 version.
Ultimately, though, if you're looking for the full 'Pro' controller experience, I'd still recommend buying the standard Xbox Elite Series 2 controller with all the bells and whistles. Swappable sticks and back paddles alone add tons of customizability to your playstyle, and the pad feels a little lacking without them.