This Xbox Game Pass rhythm shooter just got cooler with music from Lorna Shore
Popular Xbox Game Pass shooter Metal: Hellsinger has just received its first new DLC, titled Dream of the Beast, which adds two songs as well as a new weapon and outfits. You can pick it up for $3.99 / £3.29 (approximately AU$5.99).
The downloadable content includes new tracks featuring the talent of Lorna Shore's Will Ramos and Lacuna Coil's Cristina Scabbia which have been added to the Xbox Game Pass FPS. What's also been included in a free update for all players on Xbox Series X, PS5, and PC is the ability to choose from any song in the playlist before a level, allowing new music to give each stage a fresh new feel.
On the gameplay side of things, there's an entirely new weapon to try out, too. Aptly titled The Red Right Hand, this new machine gun adds a new level of strategy to the Painkiller-like arena levels of Metal Hellsinger with a burst-fire separating itself from the shotguns and revolvers of the base game.
Smaller gameplay tweaks have also been included with new outfits for the main protagonist that add modifiers including quick reloads and giving you more ammunition. There's a costume that's a direct homage to Lee Van Cleef's role in The Good, The Bad, and The Ugly, rightfully named "Angel Eyes" and I'm absolutely living for it. Twinning it with The Hounds (the game's take on Colt revolvers) makes me want to return to the Guitar Hero meets Doom world in and of itself.
I can't look away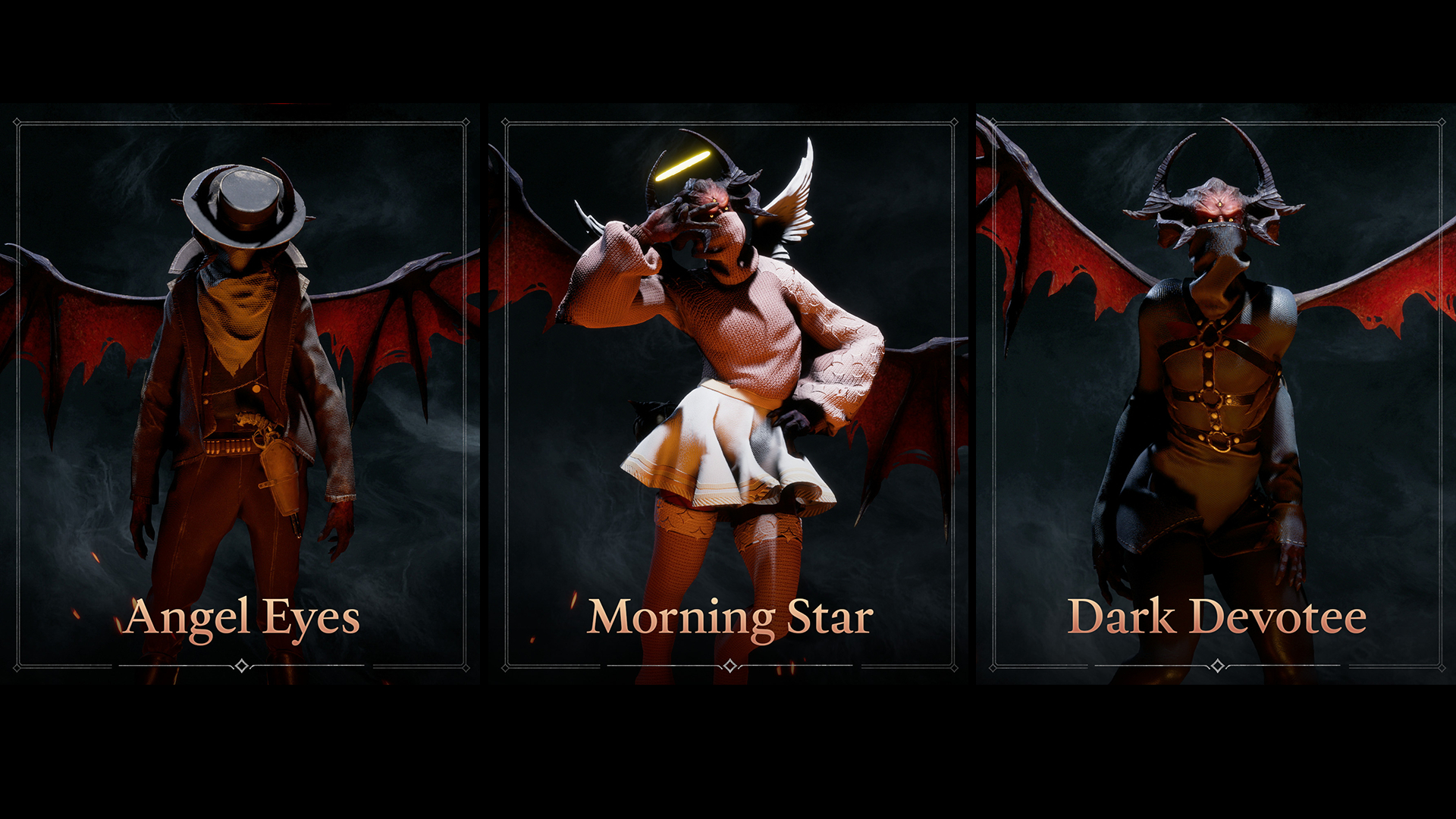 As someone who absolutely adored Metal: Hellsinger at its release in late 2022, this DLC is definitely a step in the right direction. I loved the base game which features the vocal talents of heavy metal greats such as Trivium's Matt Heafy, Soilwork's Bjorn Strid, and Dark Tranquillity's Mikael Stanne paired with Two Feathers' industrial metal. Playing through a game scored with those all-so-familiar screams and growls turned what would otherwise be a pleasant, but forgettable shooter into something special.
In Metal: Hellsinger you need to time your shots to the beat of the music in order to rack up multipliers and other bonuses as you go. Being out of time isn't going to get you very far, since the title can be challenging, especially on higher difficulties. As a metal musician myself, I don't need much convincing to jump back into one of the best FPS games I've played in a very long time. It all clicks together so well.
It certainly doesn't hurt that the incredibly talented Will Ramos has been added to the game's soundtrack. I've loved everything he's done with Lorna Shore and it's amazing to see him getting the recognition he deserves; a true beast when playing live, too, which should translate to one of the best songs on this already-stacked lineup.