Armored Core 6 proves FromSoftware is more than just Soulsborne games
Fans of the upcoming mech-based vehicular combat game Armored Core 6 have finally got some extra content to relish before its release date.
We now know that Amored Core 6's release date will be August 25, 2023, thanks to PlayStation UK tweeting a brand new gameplay trailer. Besides the release date, this three-minute trailer showcased tons of new sights and battles players can expect to experience in this next installment of the long-running series.
PlayStation UK also depicted the various editions that will be on offer. Besides the standard edition, there is also a deluxe edition that includes the game, a digital artbook, and soundtrack, as well as a pre-order edition that supplies fans with a Melander C3 G13 special customization "tenderfoot" mech on the title's release.
Outer this world battles
The new gameplay trailer for Amored Core 6 is expectedly badass, with the first minute or so setting up the premise for all the wars that are about to be waged. Beginning with an unfamiliar voice saying, "wake the dog", up and continuing with a spacecraft dropping a shuttle down to what we can assume is Rubicon 3.
From then on, we are treated to the varied landscapes of the destroyed planet. There's old and dusty wind turbines, along with sweeping shots of the ash-covered industrial sites. Finally, we see the mysterious shuttle explode onto the scene, and from this, an augmented human C4-621 mech suit crashes down.
The rest of the gameplay demonstrates the typical third-person mech-flying for this series and an expansive look at the various locations you can visit with your mech. There's all out mech battles in enormous metal hangers and even flaming epic mech boss battles.
All in all, this gameplay trailer demonstrates just how much Armored Core 6 has to offer. With quick-paced battles and highly detailed and customizable mechs, it seems like Armored Core 6 is going to surpass all previous titles in the series.
Sweet relief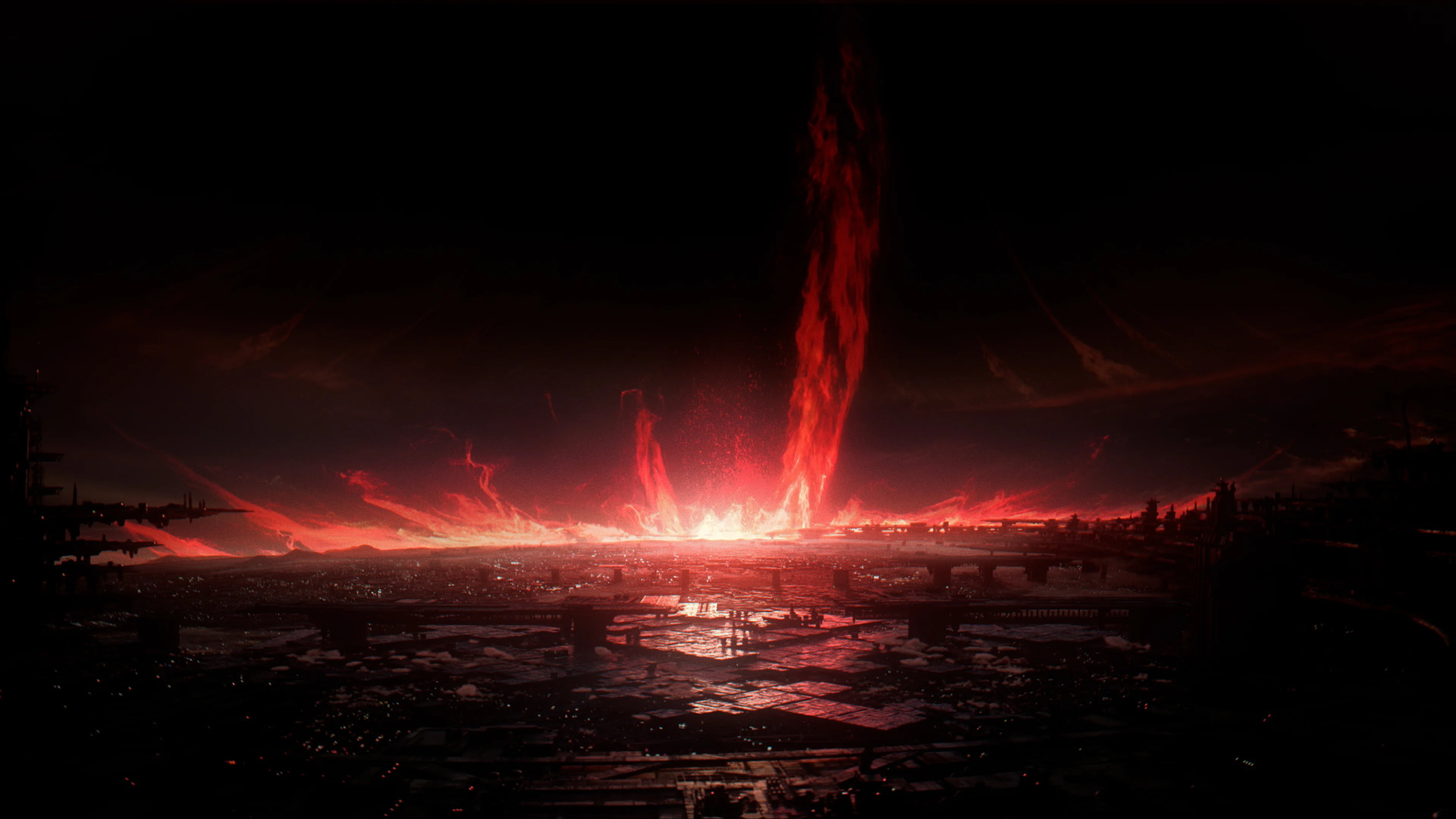 Despite being a fan of Bloodborne, Elden Ring, and some of the other Soulsborne games that FromSoftware have expertly crafted, the upcoming mech-fighting title Armored Core 6 looks like it'll be a breath of fresh air.
Producer Yasutaka Ogura actually said in an interview with BNE Fun Live that "there was never any intention to leave this large a gap [between Armored Core games] … the only real obstacle [...] was that our company always had so many different titles on the go".
While it's true that FromSoftware's time spent on Soulsborne titles was not time wasted, it's nice to see the experienced developer able to branch out and get creative with its titles once again. In a space as rugged and unpredictable as Rubicon 3, I think there's plenty of scope for this creativity to manifest itself in incredible ways.