Hyrule Castle is the most fascinating part of the final Tears of the Kingdom trailer
The final trailer for The Legend of Zelda: Tears of the Kingdom has dropped a month away from the game's release, and it's the most feature-packed yet.
Launching May 12 on Nintendo Switch, the final Tears of the Kingdom trailer built upon locales and mechanics teased and detailed in prior showcases. However, one particular feature that marks a drastic change from Breath of the Wild caught my attention. And it has to do with the land's centerpiece: Hyrule Castle.
In the 2017 game, Hyrule Castle was stationary; situated at the very center of Hyrule, it simultaneously beckoned and encouraged players to explore its cursed halls only when they felt ready (or, indeed, right after the tutorial if you're going for a speedrun). However, in Tears of the Kingdom, Hyrule Castle doesn't look like it'll be sticking around. Quite literally.
As early as Tears of the Kingdom's debut trailer, we've seen hints that Hyrule Castle won't stay in its usual location. Instead, it's capable of lifting itself into the sky.
This final trailer has expanded on that. In one scene, we see Link climbing up a cliff face with the mammoth castle far in the distance. Soon after, we see a cutscene of it rising out of the sand in what looks to be a completely different biome.
It seems that Hyrule Castle will be able to shift its location during gameplay. Which begs the question: for what purpose? And just how intricate of a mechanic will this end up being? I have a few ideas about how this could play out.
Castle crashing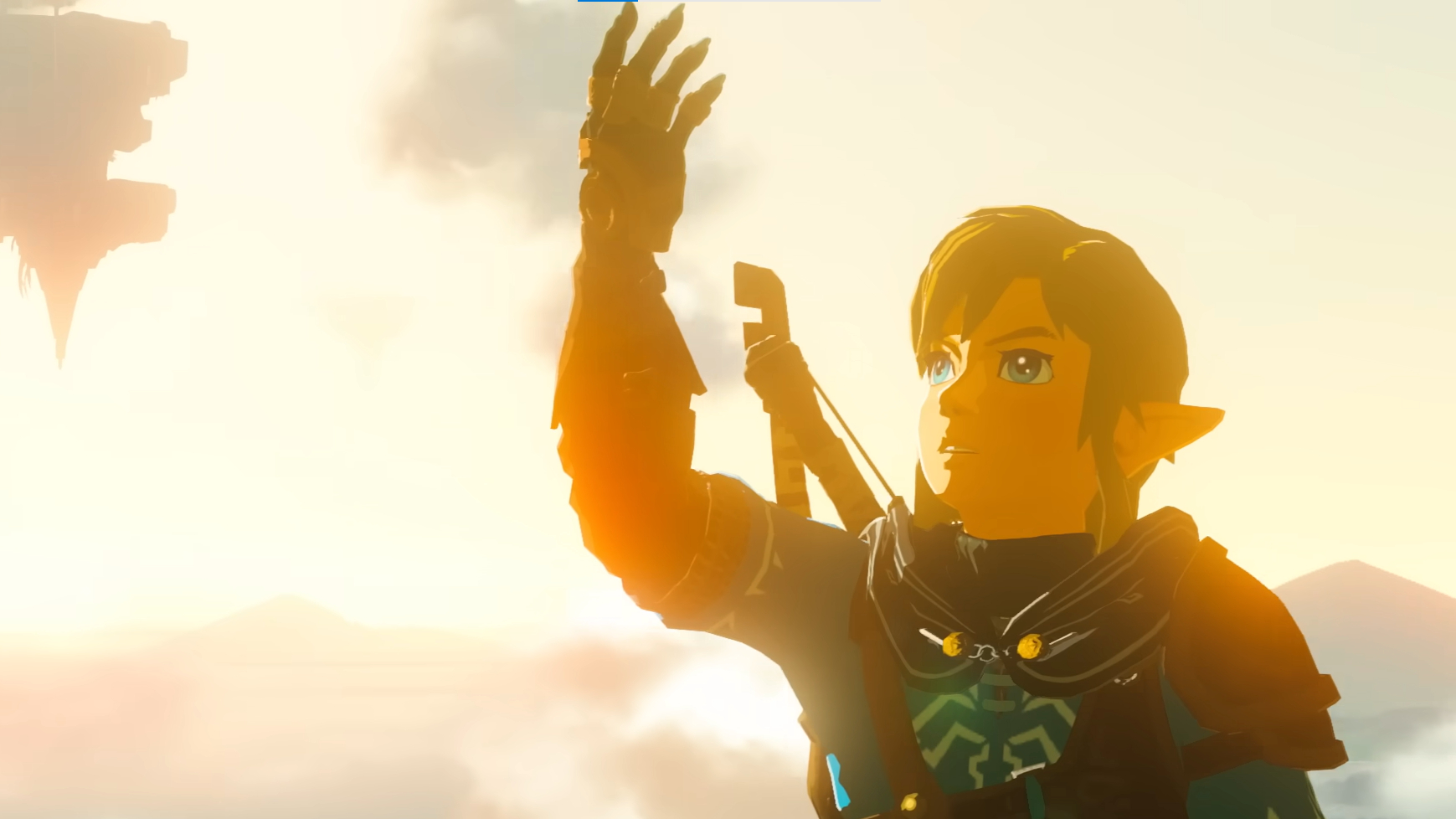 It's unknown as to why, exactly, Hyrule Castle keeps changing its location. And whether this movement will be dynamic or as part of scripted story events remains to be seen. In the latter's case, it could mean that the castle will be explored several times, perhaps even becoming Tears of the Kingdom's form of traditional Zelda dungeons.
Though I sincerely hope the former case is true. If Hyrule Castle can dynamically shift its position, it could mean that Link can approach and interact with it in some seriously cool ways.
For example, players might be able to predict Hyrule Castle's shift ahead of time, and thus plan to drop in its spawn point to gain access to hidden rooms or alternative entry points. The reverse could be true, too, with Link needing to escape the castle before it sinks below the surface with him still inside.
This is all just pipe dream thinking, of course, and the more likely scenario is that Hyrule Castle will shift at specific points in the story. But even still, I find this change to be nonetheless refreshing, and it likely means no one trip will be the same.
I'm just glad we won't have to wait too long to find out.