More affordable Xbox Series X storage is coming but it's still overpriced
After nearly three years of market availability, the Xbox Series X is receiving cheaper storage, however, the suggested pricing leaves a lot to be desired.
That's because the upcoming WD Black C50 1TB appears to be briefly leaked by US retailer Best Buy, and looks to be a direct rival to the Seagate Xbox Storage Expansion Card. Until now, it has been the only proprietary SSD to date for the Xbox Series X, which carries quite a hefty price tag for what you're getting in comparison to what's available on other consoles, such as with the best SSDs for PS5.
The original listing has since been removed by the big box retailer with only social media platforms showcasing the price tag of the upcoming Xbox Series X storage expansion. The WD Black C50 1TB appears to retail for $179.99 (approximately £143 / AU$266) which is a full $40 (roughly £32 / AU$60) cheaper than Seagate's original offering. It's a step in the right direction, sure, but ultimately that's still far too much in my opinion for what you're actually getting here.
There's no getting over the fact that it's a sure fire way to make room for some of the best Xbox Series X games available on Xbox Game Pass. However, at a price this steep midway through the console's lifespan, I'm left wondering which problem this new expansion card for the Xbox Series X really solves, because a $40 (roughly £32 / AU$60) saving isn't much to get excited about.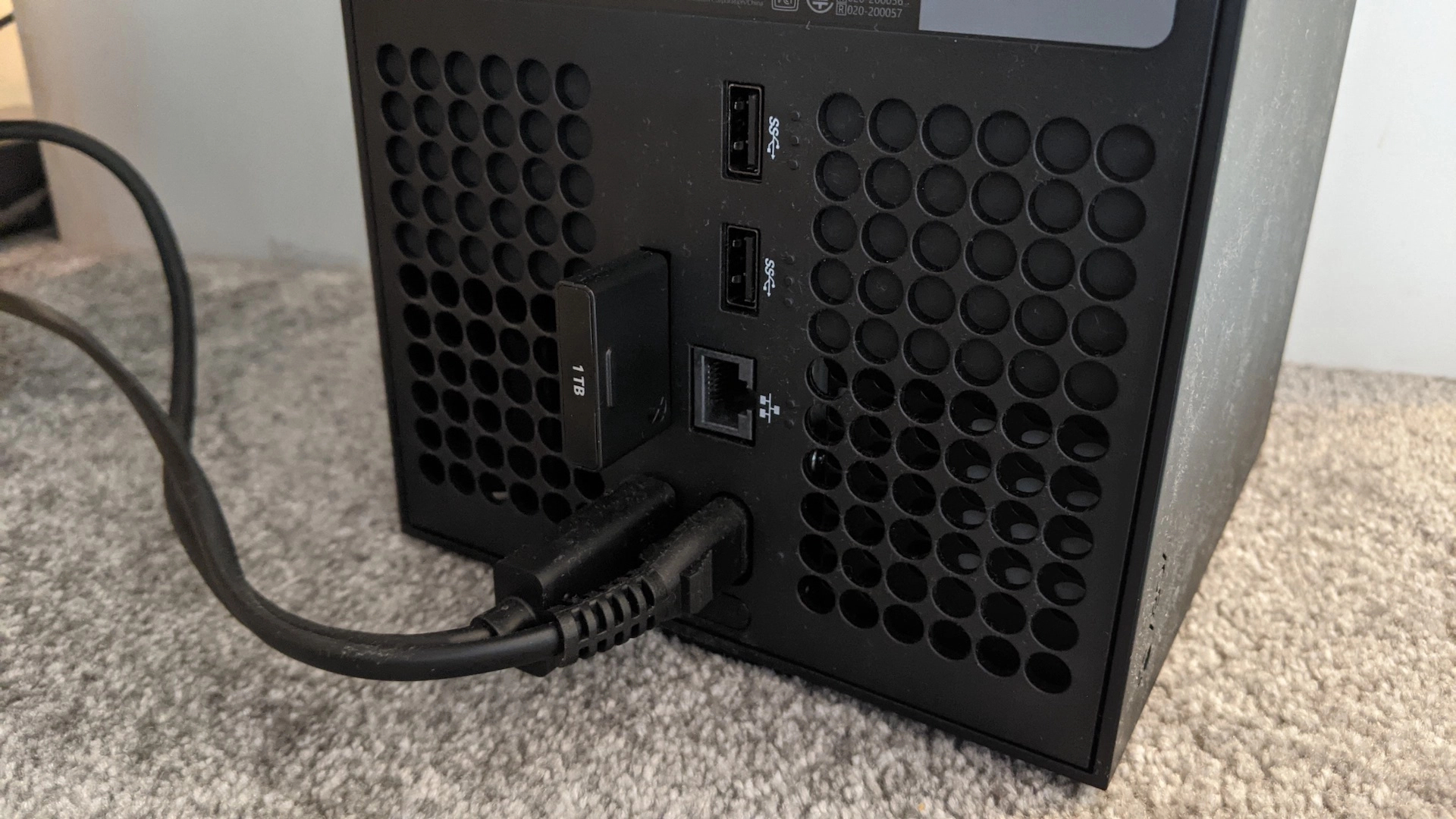 It stings particularly because the prices of Gen 4.0 NVMe SSDs, which these expansion cards are based upon, have been dropping dramatically since their adoption in 2020. If we look at how things are on PS5, which features a dedicated M.2 NVMe 1.4 port for SSDs, then the pricing is far more favorable thanks to ditching the proprietary hardware in favor of something more pro-consumer.
Looking at the current rates for some of the PS5's top-performing SSDs leaves a considerable gap on the Xbox front. You only need to look at the prices of similarly performing 1TB models, such as the Kingston Fury Renegade and Seagate FireCuda 530, that come in much cheaper at $117.99 / £152.40 / AU$197.21 and $129 / £103.99 / AU$217 which undercut both Seagate and Western Digital's offerings significantly.
It's a shame that in 2023, those playing on Xbox Series X still have such few options for expanding beyond the Xbox Series X's usable 802GB storage once the OS is taken into account. Things are even direr with the Xbox Series S, as the quoted 512GB on the box is really 364GB when the system files are considered. The saving offered by the WD Black C50 1TB is better than nothing, but things could have been much more respectable.