You no longer need a VR headset to enjoy Half-Life Alyx
There's finally a way to play the entire Half-Life Alyx campaign without a VR headset from start to finish, but it has little to do with Valve.
A mod for Half-Life Alyx entitled Half-Life Alyx NoVR has just released its latest, largest update. In a Twitter post, the mod's developers announced: "The campaign can now be completed from start to finish! Gravity Gloves are working, Combine fabricators can be used to upgrade your weapons and much more!"
Developed by a small handful of people led by GB_2, the mod "allows you to play Half-Life Alyx without VR, not needing specialized drivers or anything like that. Allowing for it to be played anyway and anywhere you like", according to its Moddb page. Fans have well received Half-Life Alyx NoVR, and is currently the most popular mod on Moddb and boasts a user score of 9/10.
The mod's warm reception and high demand comes as little surprise since even the best VR headsets are often prohibitively expensive. Half-Life Alyx is only available on Steam VR, compatible with the Valve Index and the Oculus Quest 2. Though this powerful new technology undoubtedly helps titles like Half-Life Alyx provide a more immersive time for players, it's clear that the steep price tag on VR technology has priced a lot of fans out of the experience.
Half-Life fans have notoriously been long-starved for content. Before the release of Half-Life Alyx in 2020, there hadn't been a mainline Half-Life release since Half-Life 2 Episode 2 in 2007. In this context, it makes sense that players would want an accessible Half-Life experience, which, despite its critical acclaim, Half-Life Alyx sought to provide.
Though Half-Life Alyx NoVR is still in early access, Half-Life fans can finally enjoy Alyx without needing expensive peripherals. The mod is also easy to install, requiring only that you copy and paste its folders into the right location.
Full-Life consequences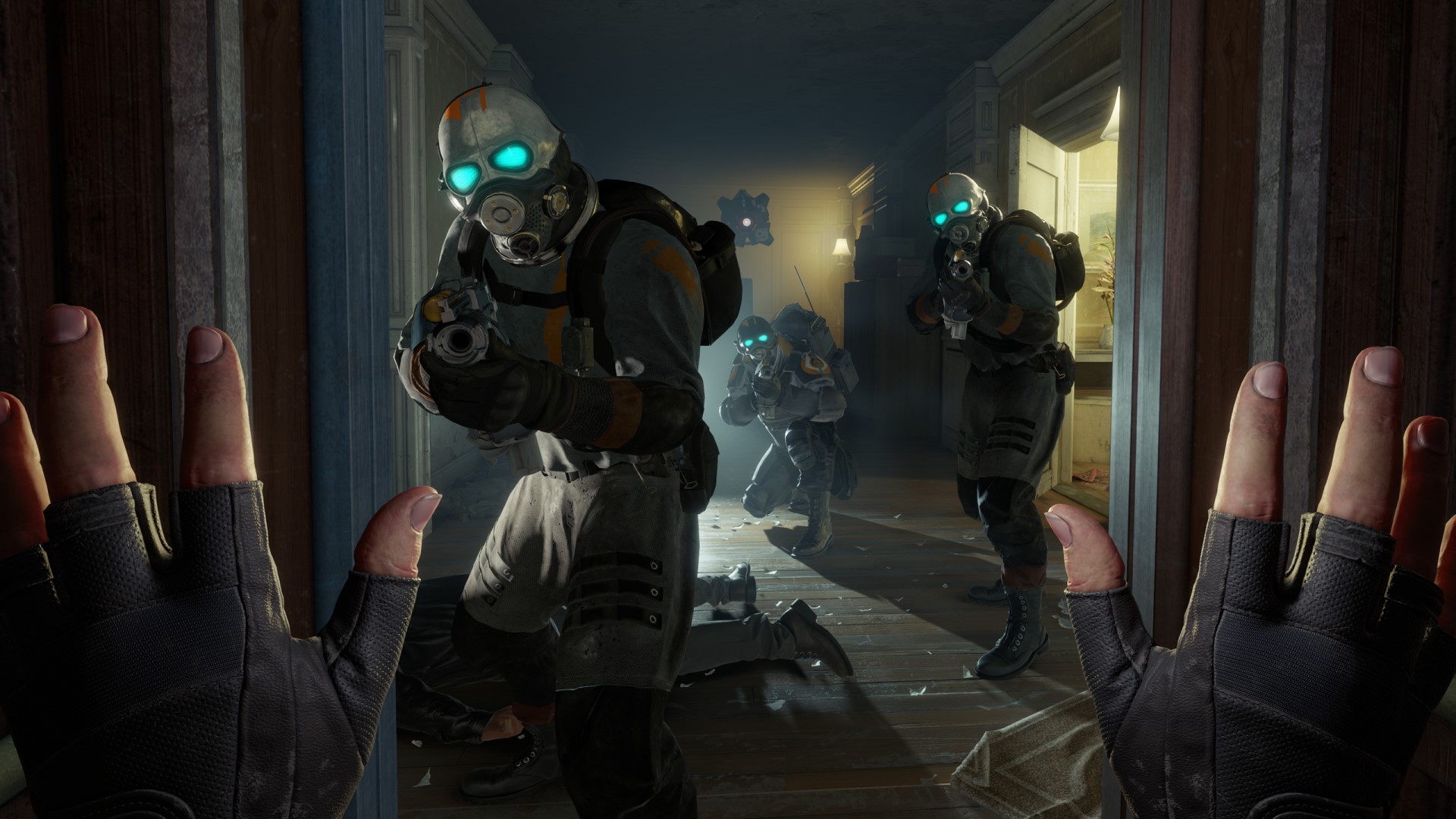 However, the fact that this mod has to exist is a sad indictment of the state of VR gaming. Incredible experiences are available, but only to those willing to pay. For instance, the PSVR 2 boasts some gorgeous games in the form of Horizon Call of the Mountain and Gran Turismo 7. However, the PSVR2's price is its biggest obstacle, setting you back even more than the PS5 itself.
Though not every VR headset is quite as costly, it's a big ask demand of prospective gamers that they fork out several hundred more pounds on top of the price of a console or gaming PC.
It also seems odd that Valve didn't bake a VR-free mode into Half-Life Alyx. Despite looking gorgeous in VR, I was extremely glad when I discovered that Star Wars: Squadrons would not require VR hardware since I have never owned a headset myself.
Still, I do, at times, find myself envying the headset-havers. Beat Saber, Elite: Dangerous, and even Half-Life Alyx itself demonstrate plenty of great experiences to enjoy through these impressive pieces of hardware. However, the very existence of Half-Life Alyx NoVR speaks to the prohibitive nature of the investment and the need for affordable forms of VR hardware.