Mortal Kombat 1: trailers, release date, gameplay, roster, and more
Mortal Kombat 1 has officially been announced and is coming out in four months' time on September 19, 2023. The game, originally rumored to be called Mortal Kombat 12, acts as both a canonical soft reboot and a direct sequel to the previous games without completely erasing them from the timeline.
We know that the game is definitely coming to PS5, Xbox Series X, Nintendo Switch, and PC but no official word has yet been given about previous console generation ports according to the official website listing. It's an exciting time to be a fan of the franchise, as Mortal Kombat 1 is likely to be considered one of the best fighting games around in a year that's already going to be graced with some real heavy hitters (pun intended).
We're bringing you everything we know about Mortal Kombat 1 from the gameplay to news, trailers, information regarding the story, and everything else we can find out so that you're ready for when the bloody action title returns in just a few months' time.
Mortal Kombat 1: Cut to the chase
What is it? A reboot of the long-running Mortal Kombat fighting game series
When can I play it? September 19, 2023
What can I play it on? Xbox Series X, PS5, PC, Nintendo Switch
Mortal Kombat 1 trailers
Mortal Kombat 1 cinematic announcement trailer
The cinematic announcement trailer for Mortal Kombat 1 debuted on May 18 which gives us our first proper look at the game. As expected, the title follows on from the events of Mortal Kombat 11: Aftermath from 2020, which saw Fire God Liu Kang defeat Shang Tsung and Kronika to reset the convoluted timeline and bring free will to the remade EarthRealm (and presumably OutWorld, too).
It's a smart choice if you ask us as it gives the series a chance to go back to its roots without the hard reset that was needed when Mortal Kombat rebooted back in 2011. The first trailer has shown off what some of the biggest names in the franchise will look like including Liu Kang himself, as well as Kung Lao, Scorpion, Sub-Zero, Kitana, Mileena, and Shang Tsung. Clear inspiration has been taken from the Mortal Kombat movie from 2021 with a more grounded style and flair, especially in regards to Shang Tsung who bares a striking resemblance to actor Chin Han from the film.
It's difficult to comment on Mortal Kombat 1's art style as this is a cinematic trailer but if it is anything to go by then the game will be truly gorgeous. There's a real focus on environmental lighting and we're personally thrilled with the new look of some of the series favorites here. The gore looks to be a lot less cartoony than what we saw with Mortal Kombat 11 in 2019, striking a balance between the grit and bloodshed of Mortal Kombat X with the brighter colors and vibrancy of Mortal Kombat (2011).
Mortal Kombat 12 gameplay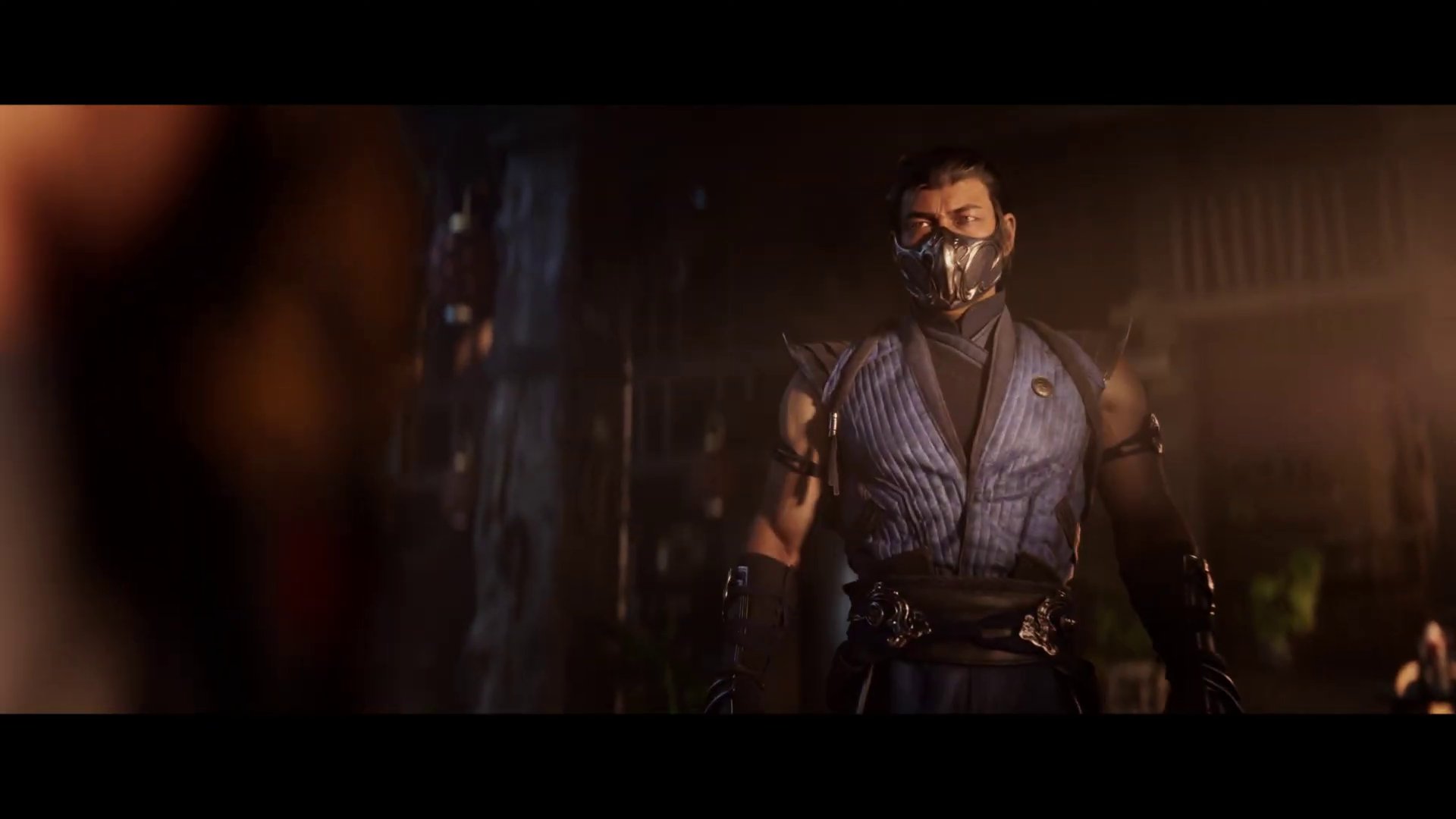 While it's currently unknown exactly how Mortal Kombat 1 will play, it's likely to be an iteration over the past trilogy of NetherRealm-developed fighting games. True to series tradition, that will mean dedicated block, throw, and stance switching buttons, as well as dial-in combos, three-input special moves, and fatalities of course.
Judging from the recent announcement trailer, Mortal Kombat 1 looks to be much faster than the likes of Mortal Kombat 11, embodying the speed of what we saw with Mortal Kombat X back in 2015. The first two entries of NetherRealm's trilogy used X-Ray moves which were replaced by Fatal Blows in the most recent game from 2019. It's unlikely that NetherRealm will break from this tradition as these moves play a pivotal role in changing the tide of matches in both casual and competitive play even in 2023.
Also likely to make some kind of comeback in Mortal Kombat 1 is the variation system as seen in Mortal Kombat X and then iterated upon in Mortal Kombat 11. This was a way to choose from a specific loadout of abilities (usually new special moves) and certain pre-set combos that would give you advantages and disadvantages when playing. It's something that was praised by the community and allowed players a way to develop their own play style around the tournament-legal (or custom-created) moves list.
Naturally, fatalities have been confirmed to be returning which should act in the way they always have historically, which are cutscenes triggered with a button string to end a match. We're also likely to see Brutalities make a comeback as they have been a part of the last two games in the Mortal Kombat series as well, which take a little more skill and are situational for a flashier way to end fights. It would be great to see stage fatalities make a return after being absent from Mortal Kombat 11 until they were added to new stages in the Aftermath expansion in 2020.
What we really want to see is the character animations become more fluid as that's the main aspect where NetherRealm's fighting game series lags behind the likes of Street Fighter and Tekken. Mortal Kombat 1 has the potential to be running on Unreal Engine 5 which could really push what the current generation of consoles and PC are able to do with the material but this remains to be stated by the developer.
We're likely to get the traditional towers mode, and possibly even a variation of the Living Towers / Towers of Time from Mortal Kombat 11. This would give an incentive for players to return to the game for single-player content which could be used to unlock gear or items for their customed character, as NetherRealm first utilized with Injustice 2, but that has yet to be confirmed.
What is a new addition to the franchise is 'Kameo Fighters' which, according to the official FAQ are: "a unique roster of partner characters to assist during matches, creating expanded gameplay possibilities for players". It's possible that they will act as assists in a similar fashion to the tag team modes of Mortal Kombat (2011) but we won't know until that's been fully unveiled in more detail.
Mortal Kombat 1 roster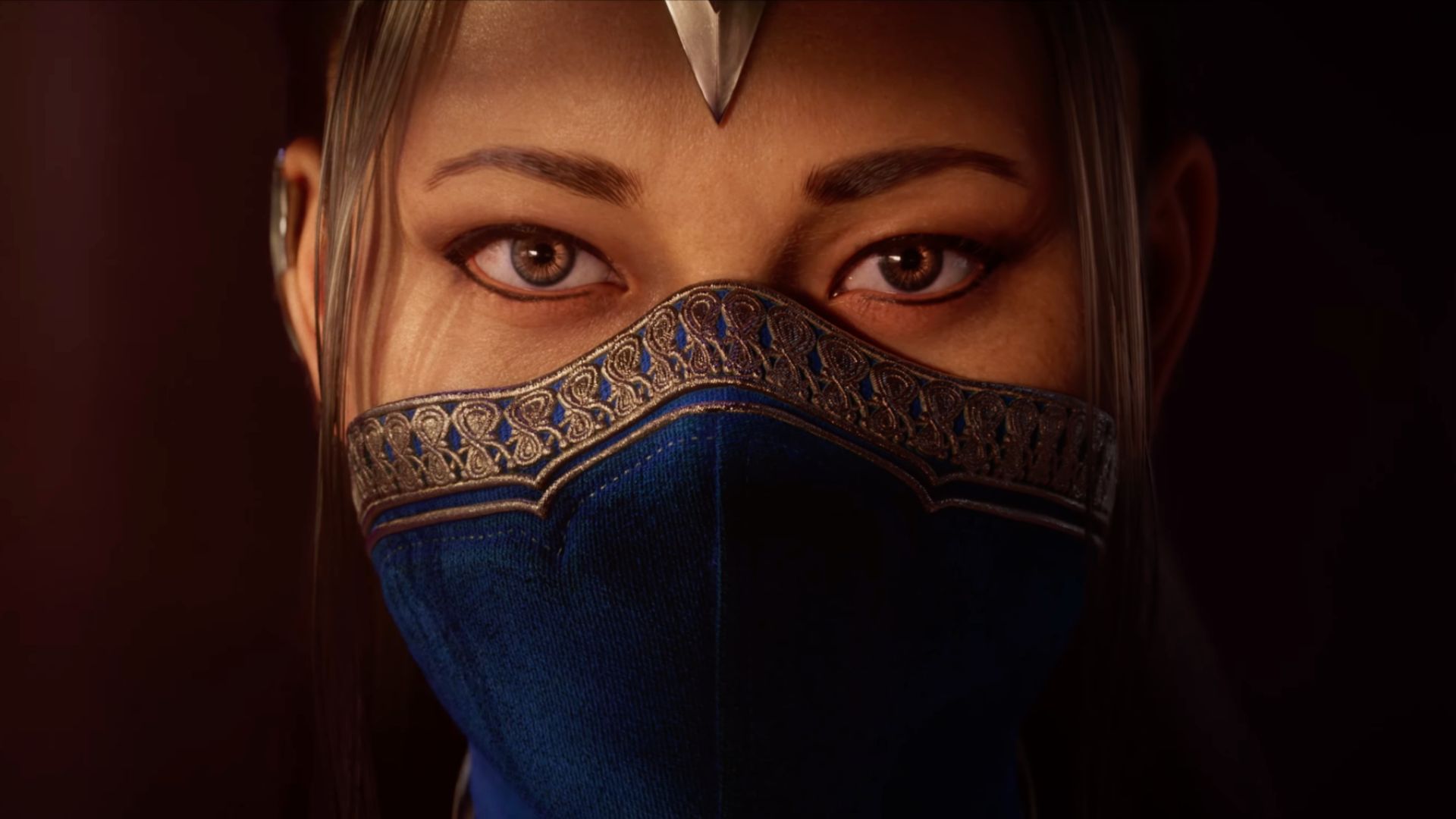 The announcement trailer gave us a proper first look at some of the Kombatants we can expect to play as in Mortal Kombat 1. Presented on-screen were Liu Kang, Scorpion, Sub-Zero, Kitana, Mileena, Shang Tsung, and Kung Lao. However, the official FAQ has also stated that we will see Raiden, Johnny Cage, and "many others".
It's hard to gauge who will make a return in the latest Mortal Kombat game, but personally, we would love to see Ermac, Rain, Smoke, Jade, Erron Black, Cassie Cage, Jax, Jacqui Briggs, Kenshi, Takeda, and Noob Saibot reappear. That's to say nothing of the slots for dedicated new characters that made a debut in Mortal Kombat 11 like Kollector, Geras, and Cetrion, it's almost certain that we'll see some new faces as well as old ones.
One exciting thing about NetherRealm's Mortal Kombat games is the guest characters, which the series has had great success with in the past. Mortal Kombat (2011) included Kratos from God of War as well as Freddy Krueger from the Nightmare on Elm Street series. Mortal Kombat X doubled down on the horror theme by having a Xenomorph from Alien, Jason Vorhees from the Friday the 13th movies, Leatherface from The Texas Chainsaw Massacre, as the Predator from the franchise of the same name.
Mortal Kombat 11 had a completely different tone and opted for superheroes and 80's action stars so saw Batman's The Joker, The T-800 from Terminator, Image Comic's Spawn, and Robocop. The door is wide open at this point as there's no real way of knowing exactly who will show up in Mortal Kombat 1, but it's likely to be a big name in pop culture. It would be great to see Ash from the Evil Dead series given the recent release and success of Evil Dead Rise, and Homelander from The Boys would make a truly terrifying opponent in a one-on-one encounter, but that's pure wishful thinking on our part.
Mortal Kombat 1 story and setting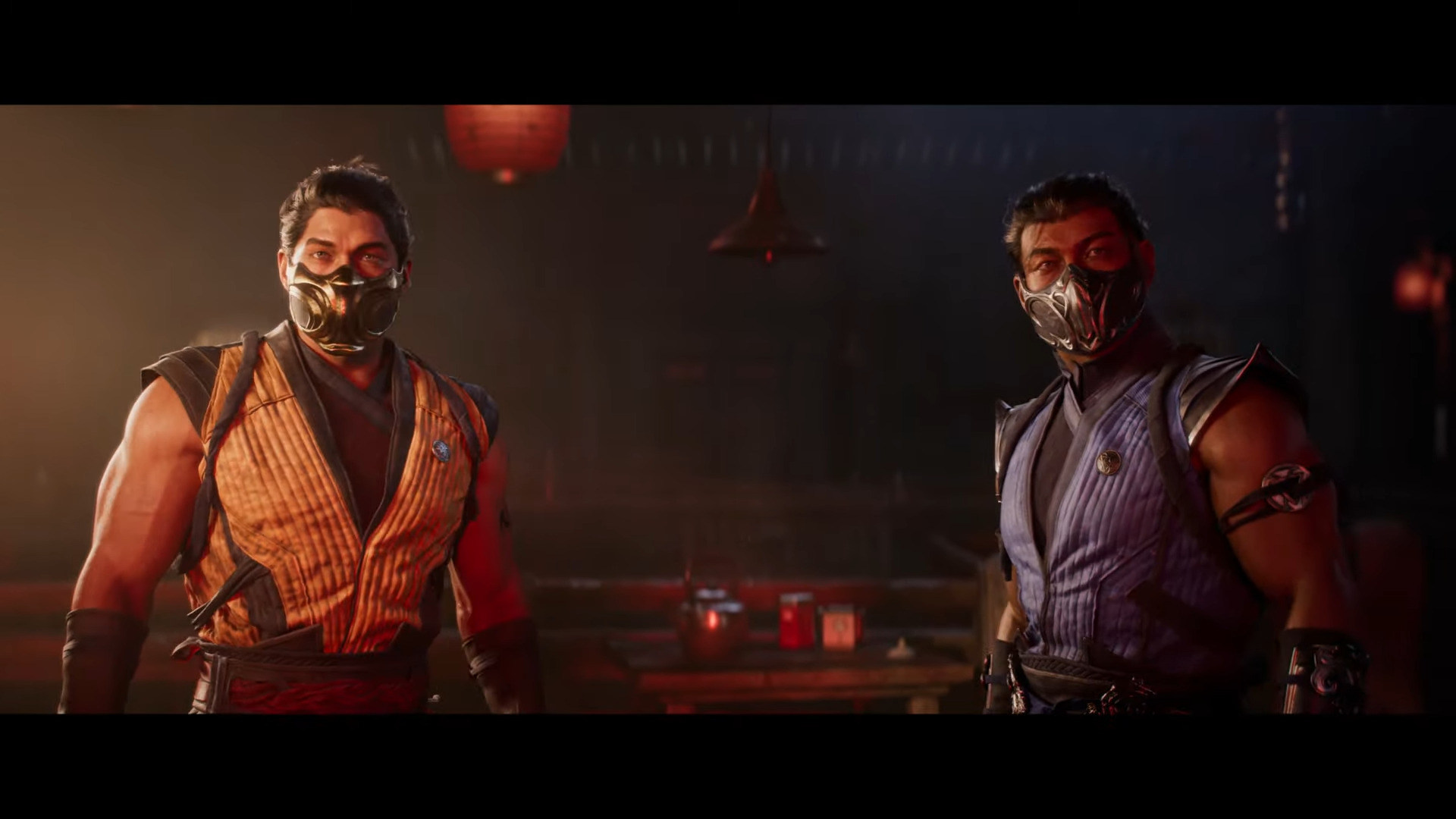 The cinematic reveal trailer has confirmed that Mortal Kombat 1 will take place directly after Mortal Kombat 11: Aftermath with Fire God Liu Kang defeating Shang Tsung for dominance over Kronika's sands of time. With the original series villain seemingly defeated, the newly appointed god and protector of EarthRealm has recreated the likes of EarthRealm and given all free rein for peace and war. However, the trailer ends with Shang Tsung returning through a portal, much like how the original story for Mortal Kombat 11 ends, showing that things clearly aren't as clean-cut as he originally envisioned.
Few settings are fully explored in the roughly two minutes of content available, however, it looks as though the Shirai Ryu fire gardens were rebuilt as we briefly see both Scorpion and Sub-Zero in a place that resembles them. We don't yet know if these are entirely new interpretations of the characters or some sporting new designs which retain memories of the rebooted trilogy so that will remain to be seen in the coming months.
As expected, there's going to be a full cinematic story mode which NetherRealm has garnered acclaim for including since Mortal Kombat (2011). It's likely that this will last around 6-8 hours if the previous games are anything to go by and we'll get our answers soon. For our money, we don't think that things are wrapped up with the Elder Gods yet, as Kronika, Cetrion, Shinnok, and Shao Kahn are only the tip of the iceberg. We could get an entirely new big bad to contend with or see someone from the franchise's storied history, such as the Dragon King Onaga make a return.
Mortal Kombat 1 news
Mortal Kombat 1 cinematic trailer and release date revealed
The cinematic gameplay reveal of Mortal Kombat 1 was released on May 18 with a release date of September 19 - four months later. It's been four years since the last mainline entry in the series, Mortal Kombat 11 in 2019, as NetherRealm has skipped Injustice 3 in favor of its flagship franchise; a tradition that had carried since the alternating releases the two fighting game series would have every two years.
Mortal Kombat 12 confirmed in development in Warner Brothers investor call
Mortal Kombat 12 has been announced in a surprisingly left-of-field fashion: at a Warner Brothers investor call. The title is expected to release sometime in 2023, but, as of yet, no trailer or preview has been released. This is odd, considering it is one of the biggest [upcoming games] of the genre. However, we anticipate that NetherRealm will have something more tangible for us, soon.