Nintendo Switch sales are declining, but don't expect new hardware anytime soon
Nintendo Switch sales look like they're starting to slow down, as its manufacturer reports narrowly missing sales targets for the handheld hardware.
In the last fiscal year, Nintendo revised its sales targets for the Nintendo Switch to 18 million units sold, down from the original 21 million. Despite that, the company looks to have narrowly missed its revised target, shipping 17.97 million consoles over the 12-month period (thanks, VGC).
Now that the results are in, Nintendo's forecast for the current fiscal year sits at 15 million Nintendo Switch consoles to be shifted over the next 12 months. With that in mind, it appears Nintendo has recognized that the Switch, which has shipped over 125 million units since launch, is finally beginning to lose steam.
That doesn't mean the Nintendo Switch 2 is going to be revealed anytime soon, though. A Bloomberg report states that Nintendo president Shuntaro Furukawa confirmed that the company's next-generation hardware isn't on the cards for the current fiscal year.
When will the Nintendo Switch's successor launch?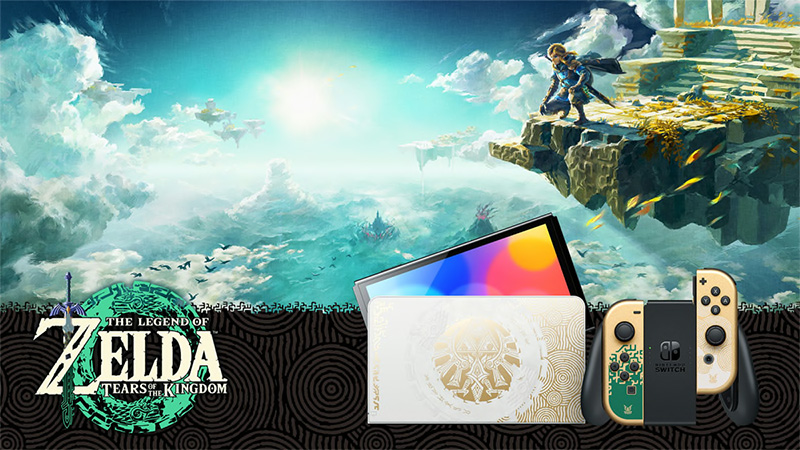 Looking ahead with Furukawa's statement in mind, we likely won't have any hardware news from Nintendo until April 2024 at the very earliest. Whatever this new console ends up being, then, the most probable earliest time to reveal it will be during announcement season next year (between June and July).
Another possibility would be for a reveal during the September 2024 Nintendo Direct, a month during which Nintendo typically airs its pre-recorded announcement program. Either scenario could signify a potential Holiday 2024 launch for the Nintendo Switch's successor.
Many, including myself, will have hoped that the Nintendo Switch 2 (or Nintendo Switch Pro) would've launched alongside the hotly anticipated The Legend of Zelda: Tears of the Kingdom, which is releasing this week on May 12.
The long-awaited Breath of the Wild sequel is likely to be recognized as one of the best Nintendo Switch games, and, thus, could really have benefited from running on improved hardware. That may not be a huge issue, however, given Nintendo EPD's track record for polish, paired with co-developer Monolith Soft's technical wizardry After all, it's still amazing to me that the likes of the stunning Xenoblade Chronicles 3 can run on the aging Switch hardware at all.