The developers behind Pokémon are set to make a new action-adventure title
Private Division has announced a new project that it's undertaking in partnership with Game Freak, the developer behind the Pokémon titles.
This new IP is set to be a "bold and tonally different" action-adventure game that'll be available on PS5 and Xbox Series X|S. While Private Division hasn't announced a release date yet, we expect the new IP to emerge around 2026.
Codenamed Project Bloom, this new IP marks an exciting and unique collaboration between the two developers. "We're ready to help Game Freak unleash their potential, and we're honored to be the first Western publisher to work alongside this exceptionally talented and proven team to bring a bold new IP", Michael Worosz, Head of Private Division, said in a blog post.
Blooming with delight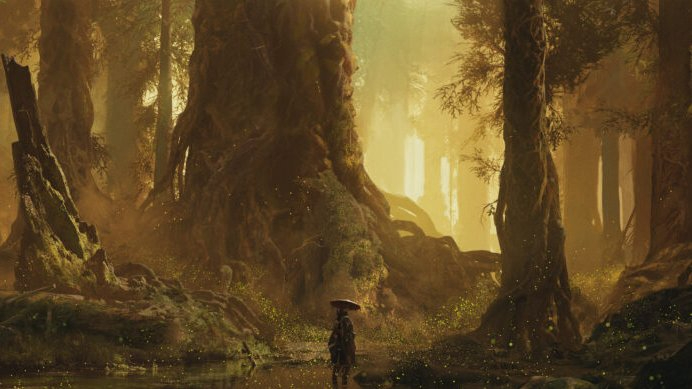 Given the history of both developers, there's a lot to be excited about when it comes to this new IP. "From the beginning, Private Division was the publisher we wanted to work with on our new game," Game Freak Director Kota Furushima said. "Their track record and global expertise give us all the confidence to create a sweeping new action-adventure game that we can't wait to share more about in the future."
To celebrate the news of this collaboration, Private Division and Game Freak released a first look at Project Bloom and a piece of concept art. The image depicts a small figure with mossy clothes standing in the middle of a swampy forest surrounded by hanging vines, massive trees, and glowing dust.
While, at first, Project Bloom looks like a far cry from the usual fare that Game Freak is known for, such as the cartoonish and colorful world of Pokémon Scarlet and Violet, the childlike mystic shown in the teaser image seems familiar and intriguing in all the right ways.