American Road truckers show 'skill above their experience level' says real-life truck company
American Truck Simulator is so realistic that an actual truck company has begun to hire players, attributing their skills to the realistic sim game.
American Truck Simulator is one of our favorite Simulation games thanks to its dedication to detail. Players can deliver various cargoes across Nevada, California, and the Grand Canyon State of Arizona. You can take in stunning views as you master the craft of a truck driver.
Developers SCS Software has begun to advertise this unique selling point with billboards popping up around the simulator announcing how American Truck Simulator players can finally turn their "dreams into a reality". The billboards point to a vast logistics company: Swift Transportation. This company started back in 1966 and has since gathered a fleet of tricks with a dedicated workforce, and a solid commitment to safety, efficiency, and customer satisfaction.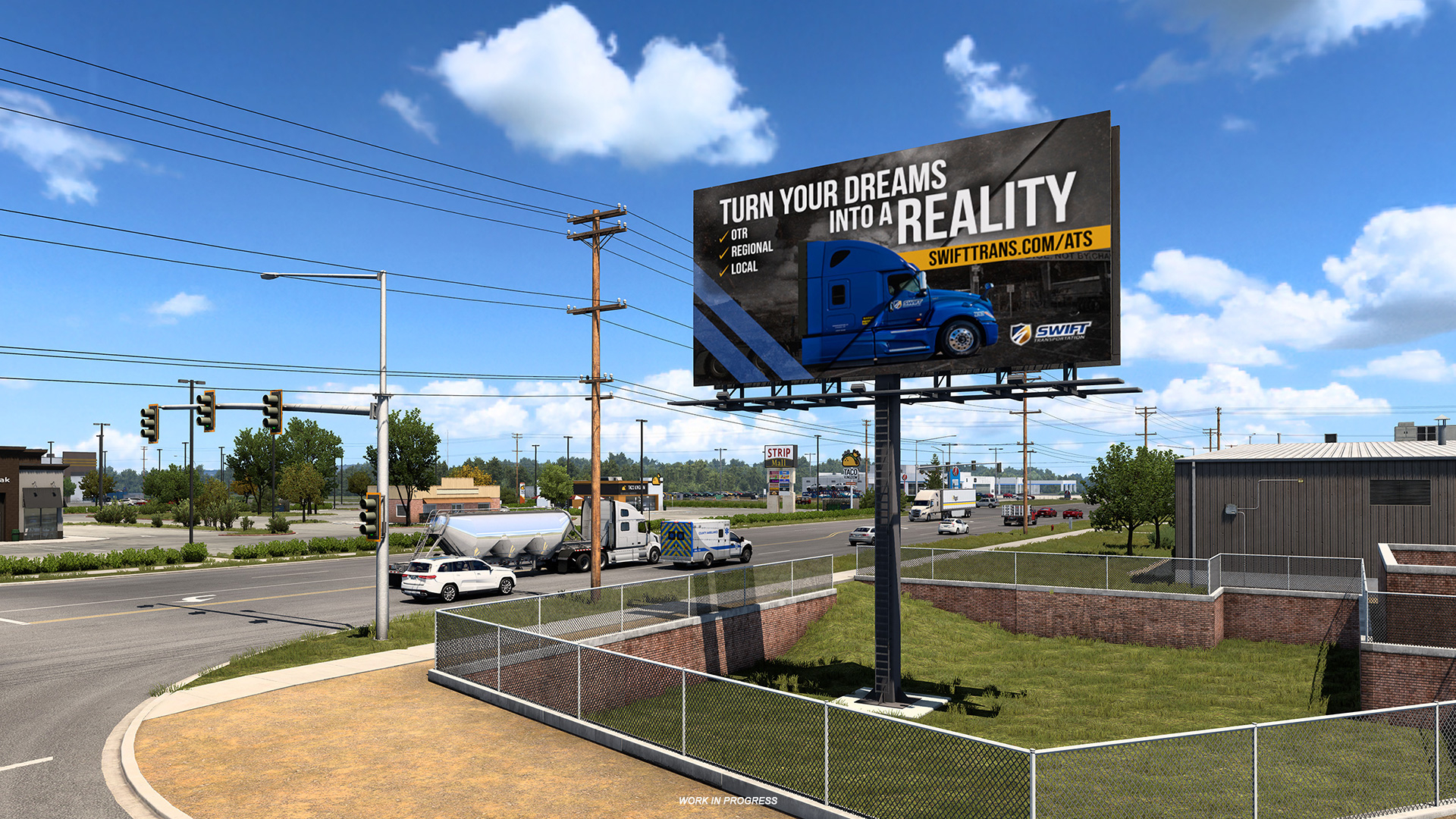 Swift Transportation isn't the only company that has decided to contact American Truck Simulator. Earlier this month, trucking company Schneider National began cooperating with the simulation game after it found that players showed "skill above their experience level", according to media relations manager Kara Leiterman (via Axos).
"With this new cooperation, we hope to continue inspiring our ATS players who share a deep interest in real-life trucks. For those who have always been intrigued by the idea of a career as a truck driver, this could be the spark that ignites a lifelong journey", SCS Software said in a blog post.
While many players may choose to keep their passion for truck driving digital, SCS says that the billboards are up just in case even one player decides to check out the real-world possibilities for themselves. "We hope and believe that together, we have a chance to light the path to new careers and aspirations for our ATS players, who are not only virtual truckers but also real-life trucking fans", SCS said.
For more games to enjoy outside the simulation genre, check out these top PC games and single-player games that you can play right now.